Top 10 most beautiful waterfalls Slovenia
Without a doubt, waterfalls in Slovenia belong to the most beautiful waterfalls in Europe. Okay, it also depends on what you like? But if photogenic, colors and the surrounding are one of the criteria's... I am right
When I visited Slovenia in 2017 I was astonished by the beauty of the Soca river and two waterfalls I like most: 1>Slap Kozjak and 2>Slap Savica. Sometimes words say more then images, but in this case, check out my pictures to see if I am right!
Enjoy my list "top 10 most beautiful waterfalls of Slovenia"
Nr 1 most beautiful waterfall in Slovenia:
Slap Kozjak ****
(Kobarid, Goriška - Tolmin)
When I visited Slovenia for the first time, July 2017, I was lucky. The week before we arrived there was a lot of rainfall and when we were in the area of Bovec the weather was vert pleasant. The waterfall that impressed me most was slap Kozjak. This is not the highest or most powerful waterfall in Slovenia but the beauty of the surrounding, the colors and the atmosphere overwhelmed me. The waterfall is easy to reach and a must to visit.
Another waterfall we liked very much is the more famous slap Peričnik. This waterfall is also located in a gorgeous surrounding and is also easy to reach. What makes this waterfall so special is that you can make a roundtrip that goes behind slap Peričnik. The views on the valley are tremendous and the waterfall was quite powerful.
The third waterfall I can recommend (although it is very touristic) is slap Savica near lake Bohinj. After a nice walk of 20 minutes you reach the waterfall.
All waterfall are located in the Julian Alps in Slovenia and certainly belong to the most beautiful waterfalls in Slovenia. But….I haven't visited all waterfalls in Slovenia yet. I am sure I will come back because we liked Slovenia very much and nature is gorgeous.
Mojstrana, Gorenjska - Jesenice
Ukanc, Gorenjska - Radovljica
Gozd Martuljek, Gorenjska - Jesenice
Log pod Mangartom, Goriška - Tolmin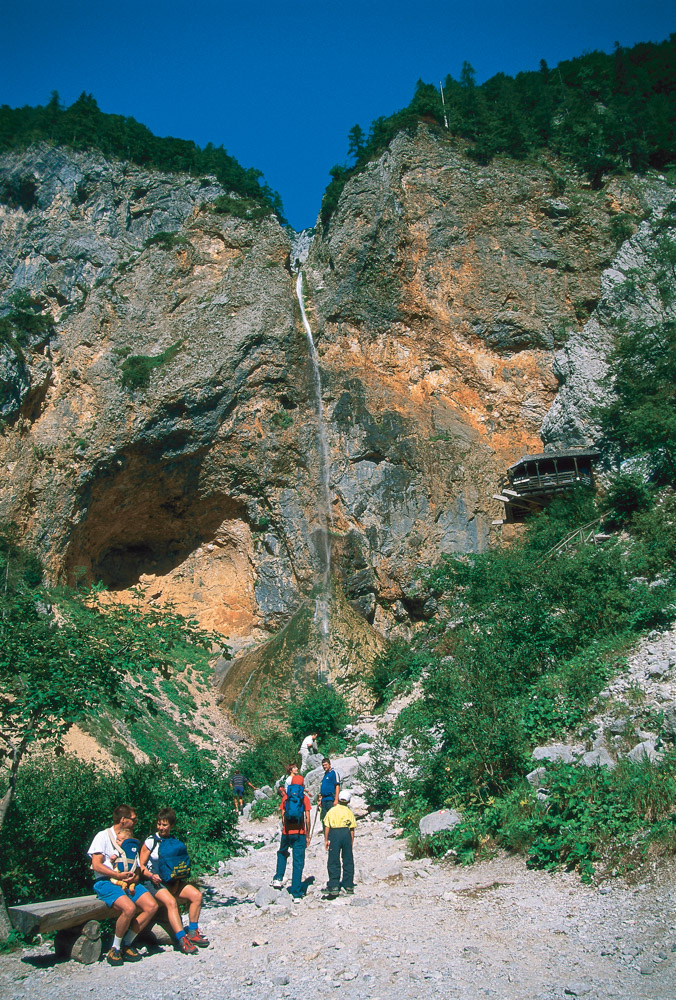 Logarska dolina, Savinjska - Mozirje
Other waterfall facts Slovenia