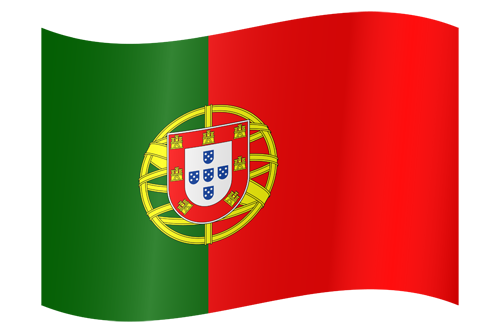 Are there many waterfalls in Portugal? I visited Portugal several times but never visited a waterfall. Almost all interesting waterfalls in Portugal are located in the northern parts, near the border with Spain and I have never been in these regions. The north of Portugal is high on my wishlist for chasing waterfalls.
This is also the area with several mountainous tops over 1.000 meter with a highest peak of 1.993 meter for the mountain Torre (Serra da Estrela). Anyway Portugal is a mountainous country (especially in the north and middle) where 11.6% of the country lies 700 meter above sea level.
Portugal has a mediterranean climate, warm and dry summers and wet winters. Snow in Portugal is very exceptional, although the year 2006 was an exception with even snow showers in the south.
Most rain falls in wintertime but decreases in springtime, with hardly any rain in summer. I should say that spring is a perfect time to chase waterfalls in Portugal although the average temperature isn't that high yet.
When the weather gets somewhat warmer Parque Nacional Peneda-Gerês is perfect to discover some waterfalls with perfect ponds for a swimming.
The Azores and Madeira also belong to Portugal and these Islands contain the most beautiful waterfalls of the country. Especially the Azores is very interesting when wanting to chase waterfalls. Both Islands are mountainous and there is enough rain to feed the waterfalls.
---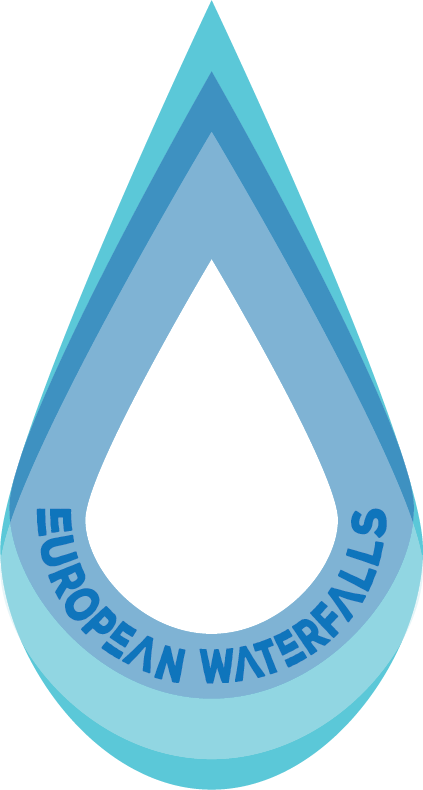 Waterfalls of Portugal map
---
I have listed only 27 of the best waterfalls of Portugal on a Google map. The "waterfalls of Portugal map" is easy to use and there are links to all waterfalls of Portugal with more information. Just click on the bigger map icon to view the "waterfalls of Portugal map" fullscreen.
---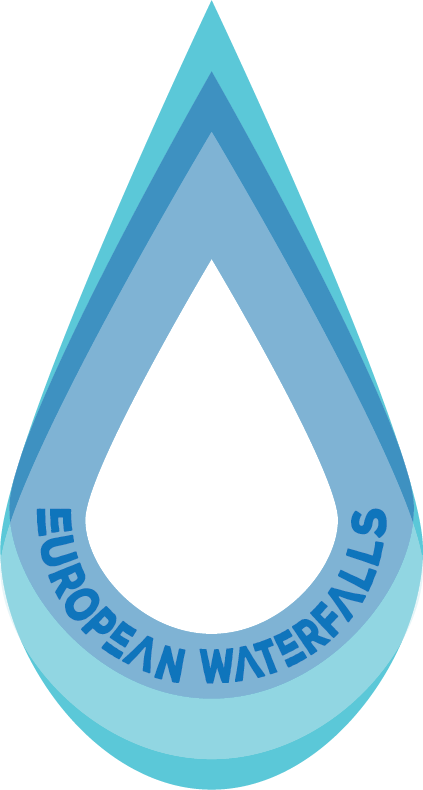 Best waterfalls in Portugal
---
#
Rating
#
Cascata da Ribeira Quente
Azores - Sao Miguel
Ribeira Quente
20-25 m
20
3.5
Cascata da Garganta Funda
Madeira
Pedregal, Ponta do Pargo, Calheta
140 m
140
3
Cascata das Lombadas
Azores, Sao Miguel
Ribeira Grande, Vale das Lombadas
30 m
30
3
Cascata de Fisgas do Ermelo
Vila Real
Ermelo
170 m
170
3
Cascata na Ribeira dos Caldeirões
Azores - Sao Miguel
Achada
3-20 m
3
3
Frecha da Mizarela
Aveiro
Mizarela, Rossas (Albergaria da Serra)
75 m
75
3
Salto do Cabrito
Azores - Sao Miguel
Caldeiras da Ribeira Grande, in Conceição, Ribeira Grande, Ilha de São Miguel
30 m
30
3
Salto do Rosal
Azores - São Miguel
Furnas Lake
30 m
30
3
Cascata Cela Cavalos
Vila Real
Cela (Outeiro)
10 m
10
2.5
Cascata da Laja
Braga
Caldas do Gerês, Vilar da Veiga, Terras de de Bouro
10 m
10
2.5
Cascata da Ribeira Grande
Azores - Flores
Fajãzinha
180 m
180
2.5
Cascata da Rocha de Água d'Alte
Beja
Brunheiras, Vila Nova de Milfontes
30 m
30
2.5
Cascata de Pitoes das Júnias
Vila Real
Pitões das Júnias, Montalegre
30 m
30
2.5
Cascata do Aveiro
Azores- Santa Maria
Maia, Santo Espírito (Vila do Porto)
120 m
120
2.5
Cascata do Poço do Bacalhau
Azores - Flores
Fajã Grande (Lajes das Flores)
90 m
90
2.5
Cascata dos Anjos
Madeira
Ponta do Sol
90 m
90
2.5
Cascatas de Fecha de Barjas
Braga
Ermida (Vilar da Veiga)
40 m
40
2.5
Salto da Farinha
Azores - Sao Miguel
Salga, Achadinha
40 m
40
2.5
Salto do Andrea e Martin
Azores - Sao Miguel
Pedreira
80 m
80
2.5
Salto do Cagarrão
Azores - Sao Miguel
Faial da Terra, Agua Retorta, Povoação
6 m
6
2.5
Salto Do Prego
Azores - Sao Miguel
Faial da Terra, Povoação
9 m
9
2.5
Cascata da Cabreia
Aveiro
Serra da Cabreia, Silva Escura, Sever do Vouga
25 m
25
2
Cascata da Levada
Madeira
Ponta do Sol
8 m
8
2
Cascata da Peneda
Viana do Castelo
Peneda (Gavieira)- Parque Nacional Peneda-Gerês
30 m
30
2
Cascata das 25 Fontes
Madeira Islands
Serrado, Ribeira da Janela, Porto Moniz
30 m
30
2
Cascata de Anços
Lissabon
Montelavar
6 m
6
2
Cascata do Arado
Braga
Ermida, Vilar da Veiga
15-100+ m
15
2
Cascata do Poço Negro
Viseu
Sernadinha, Manhouce
5 m
5
2
Cascata Fraga da Pena
Coimbra, Serra do Açor
Aldeia de Benfeita, Arganil
20 m
20
2
Cascata Santa Barbara
Azores - Terceira
Santa Barbara
20 m
20
2
Faia da Água Alta
Bragança
Lamoso (Bemposta)
35 m
35
2
---