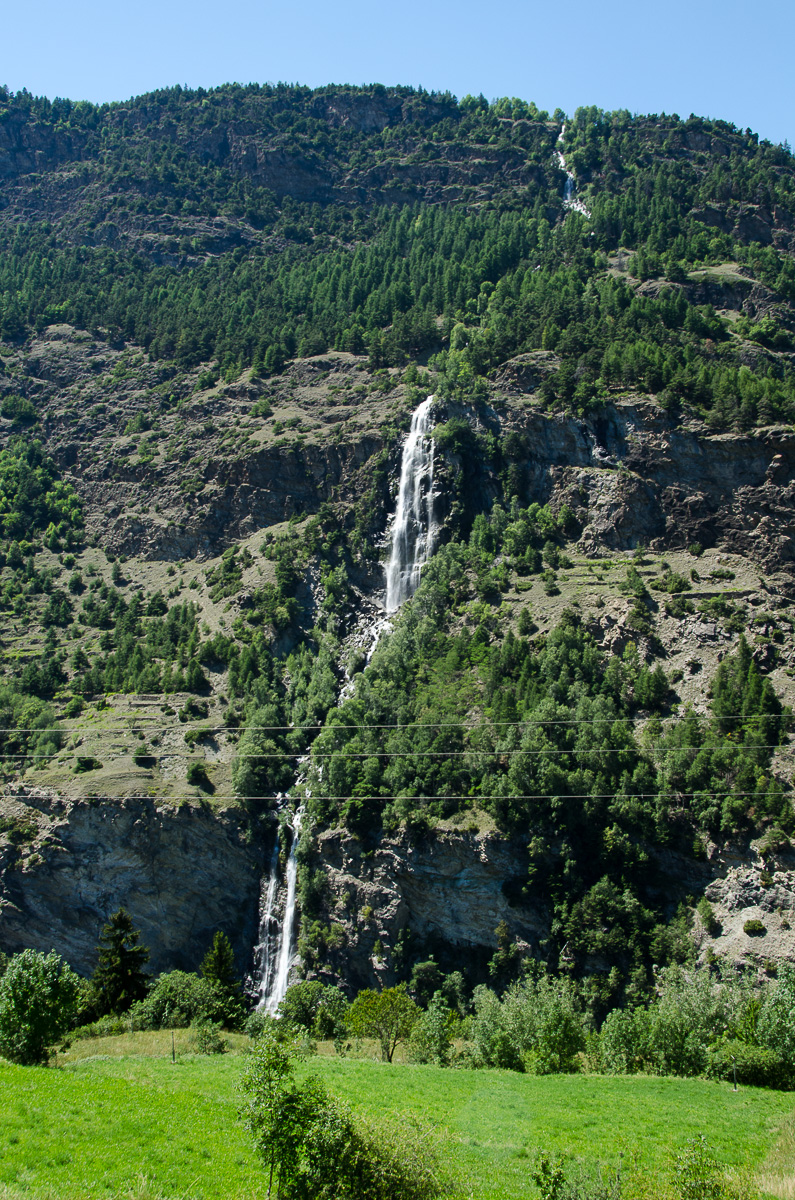 Cascata di Pondel is an unknown and unoffical named waterfall but looks very impressive to me. Cascata di Pondel is located near Pondel in the region Valle d'Aosta, Italy.
When we were heading to cascata di Lillaz, to my surpise a huge waterfall showed up at the right side of the road, in the distance. Never knew that there was a waterfall on that location.
Cascata di Pondel is located near the exit to Pont d'Ael where you can see a Roman Aqueduct (gps 45.684152, 7.227502). I am certain this waterfall is one of the taller waterfalls in Italy with an acceptable volume. I am only afraid that the waterfall doesn't flow all year around. I guess best time to see Cascata di Pondel is after heavy rainfall.
Note: I was in Italy in July/August 2014 in an extremely wet summer. The volume of waterfalls can be different from the photo's I took.