Rjúkandi
(Rjúkandifoss, Rjukandafoss)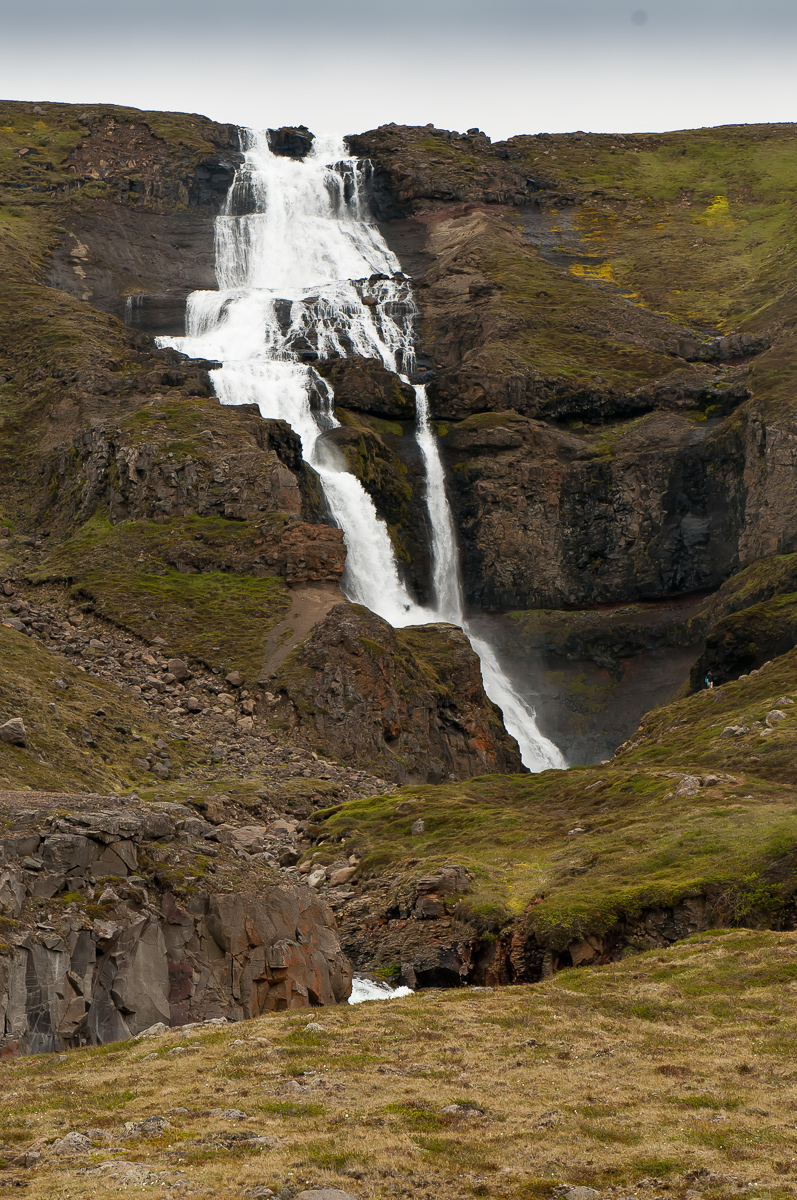 Rjúkandi (also named Rjúkandifoss) is one of the taller waterfalls in the northern parts of Iceland located north-east of Egilsstaðir, along ring road 1.
When driving from Egilsstaðir to Myvatn on road 1, after 49 kilometer there is a parking at the right side of the road. Beside the parking you can see Rjúkandifoss falling down from the mountainside.
The river Ysta-Rjúkandi cascades down from the mountains over approximately 140 meter. Rjúkandi can be quite nice in summertime when a lot of snow is feeding the river creating a wild waterfall.
When we visited Iceland in 2011 we made a roundtrip along ring road 1 and this waterfall didn't impressed me very much. But we stopped and made several pictures of Rjúkandi in a desolated area.
From the roadside you already have a good view but you also can walk up the waterfall for some better views. A pity we didn't do that.
Nice to mention that there are several nice waterfalls near Egilsstaðir you have to visit: Hengifoss, Litlanesfoss, Fardagafoss and the Gufufoss.