Germany (Deutschland) is a big country with several waterfalls divided over the whole country. Germany, strangely enough, is quite unknown territory for me. I live nearby in the Netherlands but I only visited Germany twice chasing waterfalls.
Most of the most beautiful waterfalls in Germany are located in the south, in the Alps and in the Schwarzwald.
The German translation of waterfalls in Germany is "wasserfälle in deutschland". This is a good search phrase on Google if you can read German.
---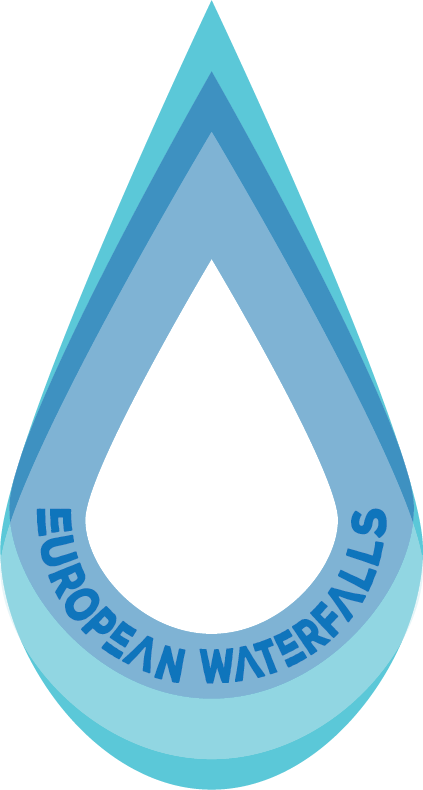 Map of waterfalls in Germany
---
---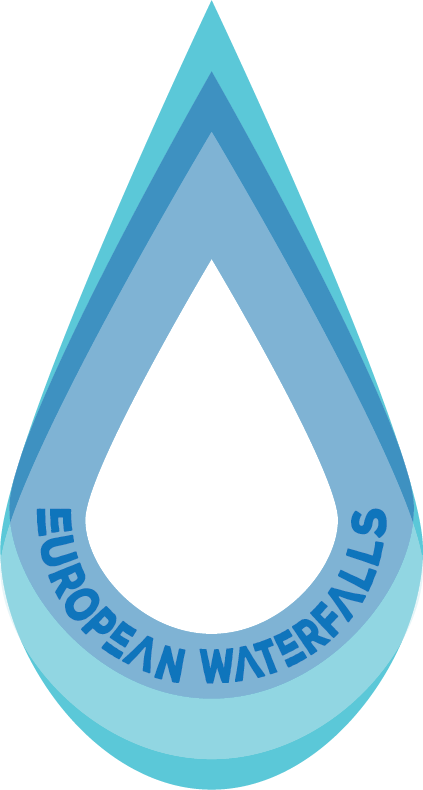 Best rated waterfalls in Germany
---
Name
Region
Height
Rating
#
Burgbach Wasserfall
Baden-Württemburg
Bad Rippoldsau-Schapbach / Schwarzwald
32 m
3
Dietersbach Wasserfall
Bayern
Gerstrubental-Oberstdorf
20-150 m
3
Hinanger Wasserfall
Bayern
Hinang, Oberstdorf
17-40 m
3
Kuhflucht Wasserfälle
Bayern
Farchant
70-270 (400) m
3
Röthbachfall
Bayern
Königssee
470 m
3
Stuibenfall (Oytal)
Bayern
Oytal-Oberstdorf
25 m
3
Todtnauer Wasserfall
Baden-Württemburg
Todtnau / Schwarzwald
97 m
3
Triberger Wasserfälle
Baden-Württemburg
Triberg / Schwarzwald
163 m
3
Kenzen Wasserfall
Bayern
Halblech, Kenzenhütte
40-60 m
3
Allerheiligen wasserfälle
Baden-Württemburg
Allerheiligen-Offenberg / Schwarzwald
83 m
2.5
Almbachklamm
Bayern
Marktschellenberg
20-150 m
2.5
Laintal Wasserfall
Bayern
Jachenau-Walchensee
15-40 m
2.5
Leutaschklamm wasserfall
Bayern
Mittenwald
23 m
2.5
Nesselburg Wasserfall
Bayern
Nesselwang
28 m
2.5
Pöllatfall
Bayern
Schwangau
30 m
2.5
Scheidegger Wasserfälle
Bayern
Scheidegg / Allgäu
8-18-22 m
2.5
Starzlachklamm wasserfall
Bayern
Sonthofen
12 m
2.5
Schrainbach Wasserfall
Bayern
Schönau am Königssee
80 m
2.5
Seebach wasserfall (Oytal)
Bayern
Oytal-Oberstdorf
400 m
2.5
Täschlefall
Bayern
Ostrachtal-Bad Hindelang
70 m
2.5
Tatzelwurm Wasserfall
Bayern
Oberaudorf / Schlierseer Berge
10-95 m
2.5
Trusetaler Wasserfall
Thüringen
Trusetal, Thüringer Wald
58 m
2.5
Uracher Wasserfall
Baden-Württemburg
Bad Urach / Reutlingen
85 m
2.5
Zipfelsbach Wasserfall
Bayern
Hinterstein / Allgäu
50-300 m
2.5
Buchenegger wasserfälle
Bayern
Steibis, Oberstaufen
5 + 2 m
2.5
Elzbach wasserfall
Rheinland-Pfalz
Burg Pyrmont, Pillig, Eifel
6 m
2.5
Faltenbach Tobel
Bayern
Oberstdorf
12-30 m
2
Griessenbach Wasserfall
Bayern
Rottau-Grassau
8 m
2
Königsbach Wasserfall
Bayern
Königssee
240 m
2
Kraxenbach wasserfälle
Bayern
Laubach-Ruhpolding
10-60-110 m
2
Mussbach wasserfall
Bayern
Schneizlreuth
15-110 m
2
Radau Wasserfall
Niedersachsen
Bad Harzburg (Harz)
23 m
2
Rissloch Wasserfall
Bayern
Bodenmais
15 m
2
Romkerhaller Wasserfall
Niedersachsen
Goslar (Harz)
50-64 m
2
Rötelbach wasserfall
Bayern
Schneizlreuth - Bad Reichenhall
20 m
2
Röthelmoos wasserfall
Bayern
Reit im Winkl (Achental)
30 m
2
Sankenbach Wasserfall
Baden-Württemburg
Kniebis-Baiersbronn / Schwarzwald
20 m
2
Schossrinn Wasserfall
Bayern
Aschau
50-90 m
2
Sulzer wasserfall
Bayern
Marktschellenberg
118 m
2
Weissbachschlucht Wasserfall
Bayern
Inzell-Weissbach / Chiemgauer Berge
10 m
2
Zweribach Wasserfälle
Baden-Württemburg
Wildgutach, Gutenbach
10-15 m
2
Menzenschwander Wasserfälle
Baden-Württemburg
Menzenschwand, Schluchsee
4-15 m
2
Sibli wasserfall
Bayern
Rottach-egger
8 m
2
Wimbachklamm wasserfall
Berchtesgaden
Ramsau
20 m
2
Bachfalle
Bayern
Gerstrubental-Oberstdorf
80-160 m
2
Hirschbachtobel wasserfall
Bad Hindelang
60-200 m
2
Plästerlegge
Nordrhein-Westfalens
Bestwig, Hochsauerland
20 m
2
Königshütter Wasserfall
Sachsen-Anhalt
Elbingerode, Königshütte, Harz
16 m
2
Spiegelthaler wasserfall
Niedersachsen
Clausthal-Zellerfeld (Harz)
7 m
2
Lichtenhainer wasserfall
Saksen
Bad Schandau, Sebnitz (Nationalpark Sächsische Schweiz)
7-40 m
2
Lechfall
Bayern
Füssen
3 m
2
Amselfall
Sachsen
Rathewalde-Hohnstein / Elbsandsteingebirge
10 m
1.5
Berger wasserfall
Bayern
Berg-Sachrang (Priental)
20-30 m
1.5
Einfang wasserfall
Bayern
Bach (Priental)
30 m
1.5
Fahler Wasserfall
Baden-Württemburg
Fahl am Feldberg-Todtnau / Schwarzwald
12-40 m
1.5
Gertelbach wasserfälle
Baden-Württemburg
Bühlertal / Schwarzwald
80 m
1.5
Grattenbach wasserfall
Bayern
Grattenbach-Aschau im Chiemgau
10 m
1.5
Gütersteiner Wasserfälle
Baden-Württemburg
Bad Urach
5 m
1.5
Hausbachfall
Bayern
Reit im Winkl
80 m
1.5
Masererpass wasserfall
Bayern
Reit im Winkl-Oberwössen
32 m
1.5
Rottach Wasserfall
Bayern
Enterrottach-Rottach-Egger
12-30 m
1.5
Wieslaufschlucht-Edenbachschlucht
Bayern
Welzheim
20 m
1.5
Schleierfälle (Bad Hindelang)
Bayern
Bad Oberdorf
20 m
1.5
Schrattenbach Wasserfall
Bayern
Niedersonthofen / Allgäu
16 m
1.5
Langenfelder wasserfall
Nordrhein Westfalen
Langenfeld
15 m
1.5
Schwarze Ache wasserfall
Bayern
Grassau-Bergen>Kohlstatt (Achental)/ Chiemgauer Be
15 m
---
Because I don't know much about waterfalls in Germany, I had to do some research where the most beautiful and highest waterfalls can be found in Germany. I think the Bayern region is high in the ranking regarding the highest and most beautiful waterfalls of Germany.
Germany is one of the largest countries in Europe. There are several mountain and hilly areas in Germany; the Black Forest (Schwarzwald), the Eifel, Erzgebirge, Hunsrück, Kellerwald, Sauerland, Thuringian Forest, the Harz and of course the Alps. In the Alps the most and most interesting waterfalls can be found.
The Zugspitze with 2.962 meters the highest mountain in Germany and is located in the Alps in the Bayern region. Of the five (small) glaciers in Germany there are two located on the Zugspitze. Waterfalls in Germany mostly are fed by melted snow or rain.
The roads in Germany are perfect and you don't have to pay toll. Most areas are quite easily accessible and the price level for traveling is reasonable.
The German word for waterfall is "wasserfall" or plural " wasserfälle ". At the moment I have registered about 80 waterfalls in Germany that still has no ranking and description. I hope to complete this during the autumn.
April 2017 I visited Germany for the first time chasing waterfalls. I decided to drive to the Schwarzwald (Baden-Württemburg) because there are several beautiful waterfalls close to each other.
The second time I went to Germany was april 2018 when I followed the deutsche alpenstrasse which brought me along a lot of beautiful waterfalls. There are many gorgeous waterfalls to be found in the Allgäu (region Bayern).
---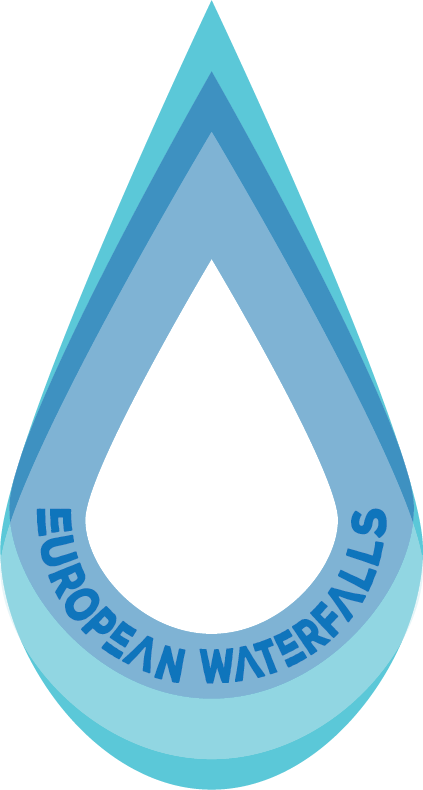 Biggest waterfalls by volume in Germany
---
It is very difficult to determine what the most powerful waterfall in Germany is. Actually there isn't a single waterfall with a significant volume. There are very beautiful waterfalls but most of the time these are low volume waterfalls.
I recently discovered a small but voluminous waterfall with a height of 2 meter called the Alzfall, located near the Chiemsee.
Another waterfall with an (assumed) high flow rate is the Kuhflucht Wasserfälle with an average flow rate of 1,5 m3/sec.
From the other waterfalls I have visited or have seen on pictures the Triberger wasserfälle has the highest average flow rate of all.
Maybe the Elzbach wasserfall has a some higher volume then the average waterfall in Germany.
Alzfall
---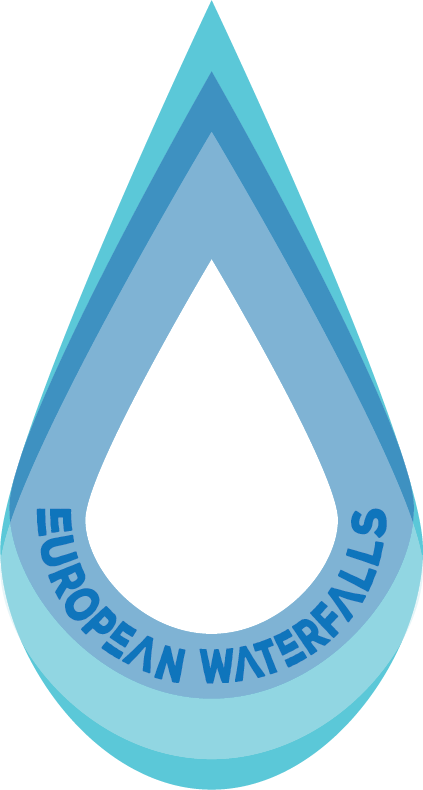 Highest waterfalls in Germany
---
The highest waterfall in Germany, the Röthbachfall, is located in the south at the Konigssee. With a total height of 470 meter, this is also one of the highest waterfalls in the Alps.
On the Internet, you often encounter the Triberg wasserfall as highest waterfall, but it's only 163 meters high. There are still five other waterfalls in Germany that are higher than 200 meters, but less significant then the Triberg wasserfall.
Other waterfalls in Germany higher then 250 meter are: Seebach wasserfall in the Oytal (+/-400 meter), Kuhflucht Wasserfälle (270 meter), Zipfelsbach wasserfall (+/- 300 meter), Bergaichter wasserfall (260 meter).
---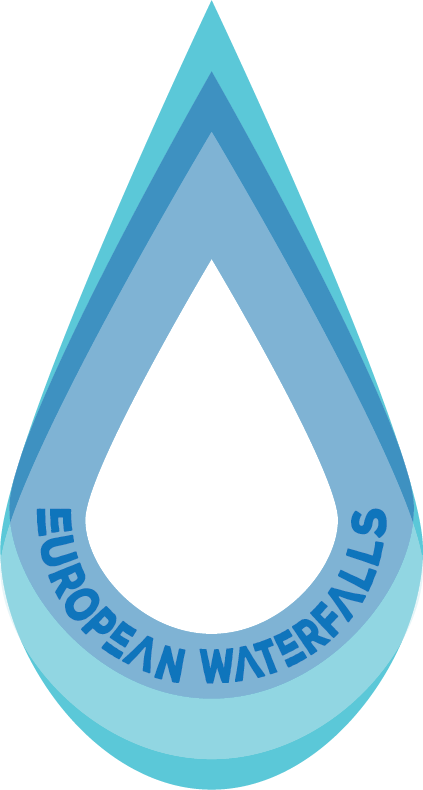 Most beautiful waterfalls in Germany
---
o come up with Germany's most beautiful waterfall is quite difficult. I only visited Germany once chasing waterfalls. For the rest I have to make an assumption based on pictures I see.
My first thought is that this is my list regarding most beautiful waterfalls in Germany:
Suggestions are appreciated!
---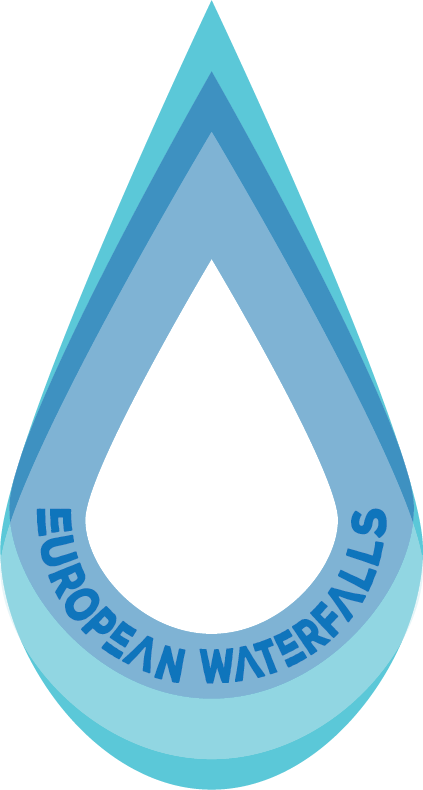 Waterfalls in the Schwarzwald, Germany
(Wasserfälle im Schwarzwald, Deutschland)
---
According to many articles on the Internet "Deutschlands höchste Wasserfälle" (Germany highest waterfall" is located in Triberg and is also called the Triberger Wasserfälle. Triberg is the perfect base for chasing waterfalls in the area and there are many affordable hotels and restaurants.
Although the Triberger Wasserfälle are great to visit (you have to pay admission) the great revelation was the Burgbach wasserfall. Why? Because it is by far the most photogenic waterfall in the Schwarzwald, and still quite unknown. The river Burgbach drops down over 32 meter in a dark forrest, if you are walking in a fairytale.
Another waterfall I really liked is the Todnauer wasserfall. I think this waterfall is even more interesting to visit then the Triberger Wasserfälle. From the bottom of the Todnauer wasserfall you have a great view which impresses most people. You can walk up along the waterfall which thunders down over 97 meter.
It is also possible to drive to the border with Switzerland (daytrip) where you can visit one of the most powerful waterfall in Europa, the Rheinfall at Schaffhausen, Switzerland.
If you still haven't got enough of chasing waterfalls also you can go the Menzenschwander wasserfälle, small but it is nice walk. If you want to see all waterfalls in the Schwarzwald in a list, go here.
---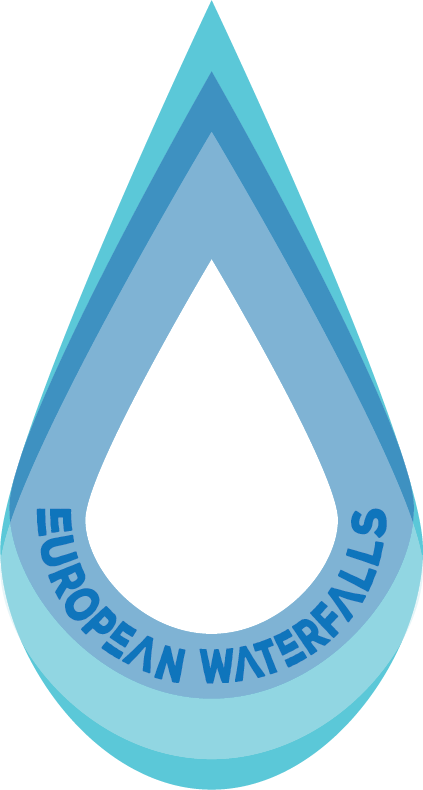 Waterfalls in the Harz, Germany
(Wasserfälle im Harz, Deutschland)
---
The Harz is definitely my next destination in Germany for chasing waterfalls. The Harz is a mountain chain 110 kilometer long and appr 30-40 kilometer wide. The highest point is the mountain Brocken (1.142 meter). The Harz is located in the regions Niedersachsen, Sachsen-Anhalt and Thüringen southeast of Hannover.
The most famous waterfall in the Harz, and probably highest waterfall in the Harz, is the Romkerhaller Wasserfall with a height of 64 meter. Very nice to see and a visit worthwhile when you are in the area. Another nice waterfall in the Harz is the Königshütter Wasserfall. Only 12 meter high but certainly good for a good picture.
Another nice waterfalls to visit in the Harz is the Radau wasserfall with a height of 23 meter.
---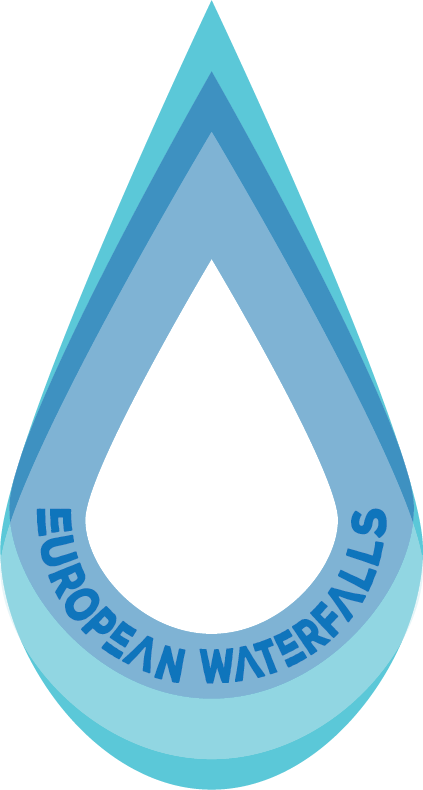 Waterfalls in the Alps, Germany
(Wasserfälle in die Alpen, Deutschland)
---
Most of the waterfalls in Germany are located in the German Alps. The German Alps are divided in the western part (Baden Württemberg) and the eastern part (Bayern). In the west the best waterfalls are located in the Allgäu (Allgäuer Alpen), Chiemgau (Chiemgauer Alpen) and in the national park Berchtesgaden (Berchtesgadener Alpen).
In the Allgäu my favorite waterfalls are: Stuibenfall in the Oytal, the Dietersbach wasserfall and the Zipfelsbach wasserfall. These waterfalls in the Allgäuer Alpen are high on my wishlist to visit.
The Chiemgauer Alpen are located east of the Allgäu and contains also several beautiful waterfalls but are less spectacular.
I think the Berchtesgadener Alpen are my favorite region, regarding waterfalls, in Germany. Especially the waterfalls around the Königssee. Here the most beautiful waterfall of Germany is located, the Röthbachfall.
Finally I want to mention another two gorgeous waterfalls. The first one near Fussen, the beautiful Pöllatfall with a height of 30 meter. The the other waterfall I want to recommend is located near Garmisch Partenkirchen, the Kuhflucht wasserfälle. A serie of three gorgeous waterfalls with quite a respectable volume in the river Kuhfluchtgraben.
I know there are many other waterfalls in the German Alps that are gorgeous but better check them out yourself:
---