Top 10 most popular waterfalls France
France is one of the most popular countries to go on a holiday in Europe. Over 100 million people visit France every year. Many people go camping but there are also an incredible amount of hotels in France you stay.

The most popular waterfalls are situated in the Pyrenees, with again Grande cascade de Gavarnie as the most popular waterfall in France with over 1 million visitors every year! Although it is a very touristic hotspot, it is a must to visit the waterfall. It is oh so gorgeous.
Enjoy my list "top 10 most popular waterfalls of France"
Nr 1 most popular waterfall in France:
Grande cascade de Gavarnie
Doucier, Franche Comte/Jura
Villers le Lac, Franche Comte/Doubs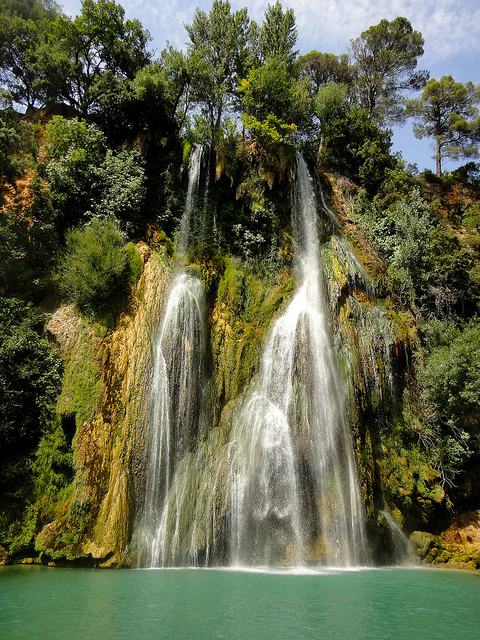 Sillans-la-Cascade, Alpes-Cote d'Azur/Var
Sixt-Fer-à-Cheval, Haute Savoie
Aulus les Bains, Midi Pyrenees/Ariege
Gimel les Cascades, Limousin/Corrèze
Cauterets, Midi Pyrenees/Haute Pyrenees
Baume les Messieurs, Franche Comte/Jura
Other waterfall facts France