There are so many beautiful waterfalls in Switzerland. Although Switzerland is best known for its watches and banks, but what not many people know is that it is great country to visit waterfalls. Switzerland consists almost for 100% out of mountains. Those mountains in Switzerland have the highest peaks of the Alps with approximately 50 mountains higher than 4.000 meter. Switzerland is an ideal destination if you love waterfalls, hiking and nature.
---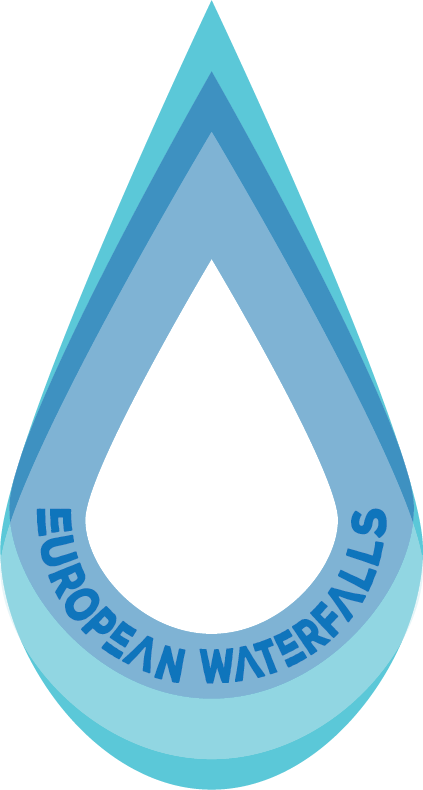 Map of waterfalls in Switzerland
---
---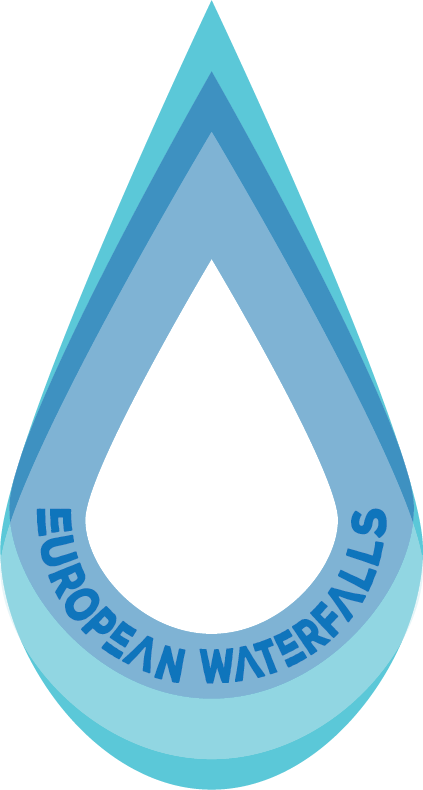 Best rated waterfalls in Switzerland
---
Name
Region
Height
Rating
#
Engstligenfälle
Berner Oberland
Adelboden
415 m
4
Cascata di Foroglio
Ticino
Foroglio, Valle Bavona
80 m
3.5
Rheinfall (Schaffhausen)
Schaffhausen
Schaffhausen-Neuhausen am Rheinfall
23 m
3.5
Schmadribachfall
Berner Oberland
Stechelberg, Lauterbrunnen
275-325 m
3.5
Sefinenfall
Berner Oberland
Stechelberg-Lauterbrunnen
40 m
3.5
Cascata del Soladino
Ticino
Someo-Maggia
160 m
3.5
Staubbachfall
Berner Oberland
Lauterbrunnen
300 m
3.5
Stäubifall
Uri
Aesch-Unterschächen
180 m
3.5
Tungelschuss
Berner Oberland
Lauenen
180 m
3.5
Geltenbachfall
Berner Oberland
Gasteretal, Kandersteg
70 m
3.5
Cascata del Botto
Ticino
Rovio, Melano
70 m
3.5
Dundelbachfall
Obwalden
Lungern
150 m
3
Faulenbachfall
Glarus-Ostschweiz
Erstfeldertal
160 m
3
Cascata di Santa Petronilla
Ticino
Biasca
260 m
3
Giessbachfälle
Berner Oberland
Brienz
391 m
3
Holdrifälle
Berner Oberland
Stechelberg-Lauterbrunnen
40 m
3
Iffigfall
Berner Oberland
Lenk
70-90 m
3
Oltschibachfall
Berner Oberland
Unterbach-Meiringen-Brienz
300 m
3
Pissevache, Cascade de (Vernayaz)
Valais
Vernayaz
100 m
3
Reichenbachfall
Berner Oberland
Meiringen-Haslital
250 m
3
Wasserfall Rosenlauischlucht
Berner Oberland
Reichenbachtal-Meiringen
3
Alte kirch wasserfall
Fribourg
Jaun
10 m
3
Saut du Doubs
Neuchâtel
Villers le Lac
20 m
3
Schaftobelfall
Graubünden
Alvaneu, Chur
60 m
3
Seerenbachfälle
St Gallen
Amden, Walensee
585 m
3
Simmenfälle
Berner Oberland
Oberried-Lenk
20-40 m
3
Spüelibachfall
Berner Oberland
Guggisberg
60 m
3
Cascata di Ticinetto
Ticino
Chironico
30 m
3
Trümmelbachfälle
Berner Oberland
Lauterbrunnen
140 m
3
Turtmannfall
Valais-Région lémanique
Turtmann
30 m
3
Ägertenbachfalle
Berner Oberland
Lauterbrunnen
175-250 m
3
Balmhornfalle
Berner Oberland
Gasterntal, Kandersteg
300 m
3
Cascata di Bignasco
Ticino
Bignasco/Valle Maggia
70 m
3
Fluhbachfall
Berner Oberland
Lenk
150 m
3
Pochtenfall (Suldtal)
Berner Oberland
Suld, Aeschi bei Spiez
81 m
3
Berglistüber wasserfall
Glarus Sud
Linthal-Bergli
44 m
3
Cascata della Buffalora
Graubünden
Mesocco
140 m
3
Cascata del Frott
Graubünden
Rossa, Val Calanca
70-150 m
3
Bärentritt
Graubünden
Wiesen, Landwasserschlucht
30 m
3
Piltschinabachfall
St Gallen
Batöni, Weisstannen, Mels
80 m
3
Sässbachfall
St Gallen
Batöni, Weisstannen, Mels
86 m
3
Muttenbachfall
St Gallen
Batöni, Weisstannen, Mels
45 m
3
Berschnerfall
St Gallen
Berschis, Flums, Walenstadt
30-46 m
3
Isengrindfall
St Gallen
Weisstannen, Mels
230 m
3
Salto, Cascata del
Ticino
Maggia
60 m
3
Cascata della Froda
Ticino
Sonogno, Valle Verzasca
70 m
3
Stüber wasserfall (Isenthal)
Uri
Isenthal - St Jakob
180 m
3
Fellbachfall
Valais
Saas-Balen
150 m
3
Schreyenbachfall
Glarus
Linthal
150-300 m
3
Siebenbrunnen
Berner Oberland
Lenk
8 m
3
Abbachfall
Berner Oberland
Grindelwald
30 m
2.5
Cascata da Bernina
Graubünden
Pontresina
30-50 m
2.5
Bunderfälle
Berner Oberland
Adelboden
150 m
2.5
Cascade du Dar
Vaud-Région lémanique
Ormont-Dessus
250 m
2.5
Diesbachfall
Glarus
Diesbach
120 m
2.5
Geltenschuss
Berner Oberland
Lauenen
100 m
2.5
Cascade du Gietro
Valais
Lac du Mauvoison, Fionnay
15-560 m
2.5
Gwindlibachfall
Berner Oberland
Tschingelsee-Kiental
70 m
2.5
Handeggfall
Berner Oberland
Innertkirchen, Grimselpass-Haslital
45 m
2.5
Hexenkessel
Berner Oberland
Kiental-Reichenbach
8 m
2.5
Languard wasserfall
Graubünden
Pontresina
250 m
2.5
Laubbachfall
Berner Oberland
Lenk
540 m
2.5
Cascata di Mondada
Ticino
Mondada-Valle Bavona
200 m
2.5
Mürrenbachfall
Berner Oberland
Mürren, Lauterbrunnen
250 m
2.5
Cascata della Piumogna
Ticino
Faido
20 m
2.5
Pochtenfall
Berner Oberland
Tschingel - Griesalp/Kiental
70 m
2.5
Cascata della Crosa
Ticino
Lavizarro
120 m
2.5
Saarfall
St Gallen
Vilters-Wangs
15 m
2.5
Wasserfall von Sanaspans
Graubünden
Lenzerheide, Vaz/Obervaz
40-80 m
2.5
Saut du Day
Vaud
Ballaigues
55 m
2.5
Schwarzsee wasserfall
Fribourg
Plaffeien-Schwarzsee
30 m
2.5
Stäuber (Engelberg)
Uri
Engelberg
100 m
2.5
Stäuber (Silenen)
Uri
Silenen
130 m
2.5
Talbachfall
Berner Oberland
Stechelberg-Lauterbrunnen
15 m
2.5
Cascade de la Tâna
Fribourg
Grandvillard
25 m
2.5
Tätschbachfall
Obwalden
Engelberg
300 m
2.5
Wandelbachfälle
Berner Oberland
Meiringen
300 m
2.5
Arbenbachfall
Valais
Zermatt
60 m
2.5
Almenbachfall
Berner Oberland
Kandersteg
120-200 m
2.5
Schwarzbachfall
Berner Oberland
Kandersteg
22 m
2.5
Alpbachfall
Berner Oberland
Meiringen
80 m
2.5
Brummbachfall
Glarus
Linthal
50 m
2.5
Zillibachfall
Glarus Süd
Linthal
160 m
2.5
Aua dil Mer wasserfall
Graubünden
Pigniu
30-100 m
2.5
Aua da Fluaz
Graubünden
Panixersee-Pigniu-Rueun
80 m
2.5
Cascata del Groven
Graubünden
Cabbiolo, Lostallo
60-400 m
2.5
Lauifall
Obwald
Lungern
150 m
2.5
Mattbachfall (Mels)
St Gallen
Weisstannen, Mels
30 and.... m
2.5
Murgbachfall
St Gallen
Murgsee, Walensee, Quarten
57 m
2.5
Märenfall
Schwyz
Muotathal
240 m
2.5
Richitobelfall
Schwyz
Muotathal
60-130 m
2.5
Bettbachfall
Schwyz
Ried,Muotathal
160 m
2.5
Cascata di Val Mött
Ticino
Gerra-Brione
50 m
2.5
Cascata di Giumaglio
Ticino
Giumaglio
40 m
2.5
Cascata delle Sponde
Ticino
Riceo, Someo, Valle di Maggia
260 m
2.5
Cascata del Boschetto
Ticino
Cevio
30-250 m
2.5
Lämmerbachfall
Uri
Silenen
300 m
2.5
Hüfibachfall
Uri
Silenen
100 m
2.5
Sidensackfall
Uri
Silenen
100 m
2.5
Alpjerfall
Valais
Simplon, Zwischbergen
80-100 m
2.5
Thurfälle
St Gallen
Unterwasser, Wildhaus
23 m
2.5
Cascata Calonico
Ticino
Chiggiogna, Faido
40 m
2.5
Cascata del Pozzón
Ticino
Osogna
4-50 m
2.5
Alteiner Wasserfall
Graubünden
Arosa
60-240 m
2
Chute du Dard
Vaud-Région lémanique
Croy
10 m
2
Ducanfall
Graubünden
Sertig, Davos
60 m
2
Dündenfall
Berner Oberland
Kiental-Reichenbach
250 m
2
Dunggellauifall
Glarus
Glarus
70 m
2
Falcherenbachfall
Berner Oberland
Meiringen
125 m
2
Fäldbacherfall
Wallis
Fäldbachtals-Binntal
30 m
2
Fallenbachfalle
Obwalden
Wolfenschiessen,Engelberg
160 m
2
Fontaine Blanche
Valais
Monthey-Morgins-Troistorrents
2
Gürbefall
Berner Oberland
Rüeggisberg
60 m
2
Innfall
Graubünden
Maloja, Silsersee, St Moritz
120 m
2
Leuenfall
Appenzell Innerrhoden-Ostschweiz
Schwende
30 m
2
Mattenbachfall
Berner Oberland
Lauterbrunnen
300 m
2
Mülibachfall
Berner Oberland
Brienz (BE)
150 m
2
Sanetschfall
Berner Oberland
Gsteig
30 m
2
Spissbachfall
Berner Oberland
Lauterbrunnen
280 m
2
Doldenhornfall
Berner Oberland
Kandersteg
200 m
2
Silleregrabefall
Berner Oberland
Gasteretal, Kandersteg
300 m
2
Staldenbachfall
Berner Oberland
Lauterbrunnen
300 m
2
Färrichbachfall
Berner Oberland
Kiental
75 m
2
Hohkienfall
Berner Oberland
Kiental
300 m
2
Oberer fall
Berner Oberland
Kiental
150 m
2
Bärglifall
Berner Oberland
Oeschinensee, Kandersteg
50 m
2
Trueebachfall
Berner Oberland
100 m
2
Darlibachfall
Glarus
Klöntalersee-Glarus
100 m
2
Laubenfälle
Glarus
Elm, Glarus Süd
390 m
2
Mattbachfall (Wichlen)
Glarus Süd
Wichlen-Elm
100 m
2
Wannenbachfall
Glarus
Wichlen, Elm, Glarus Süd
110 m
2
Cascata da Schinellas
Graubünden
Silvaplanersee-Ova da Schinnelas
2
Cascada da Pisch
Graubünden
Il Rom-Munster
2
Cascata del Rizeu
Graubünden
Mesocco
107 m
2
Gsponbachfall
St Gallen
Quarten
2
Hohbachfall
St Gallen
Weisstannen, Mels
140 m
2
Grassenbachfall
Obwalden
Engelberg
220 m
2
Milchbachfäll
Uri
Silenen
100 m
2
Lägerenbachfall
Uri
Engelberg
250 m
2
Cascade de Bonavau
Valais
La Saufla-Champery
70 m
2
Lagginafälle
Valais
Simplon
140 m
2
Dalaschlucht wasserfall
Wallis
Leukerbad-Dalaschlucht
35 m
2
Cholerenschlucht (Adelboden)
Berner Oberland
Adelboden
20 m
2
Altwiser Tobel
Luzern-Zentralschweiz
Altwis
17 m
1.5
Bergfall
Berner Oberland
Gsteig
20-150 m
1.5
Giessenfall
St Gallen
Nesslau
3 m
1.5
Kemptnertobel
Zürich
Wetzikon
8 m
1.5
Jetzbachfall
Glarus
Wichlen, Elm, Glarus Sus
... and 120 m
1.5
Tscholbodenfall
Glarus
Klöntalersee-Glarus
100 m
1.5
Rofflafall
Graubünden
Andeer-Roffalschlucht
10 m
1.5
Aareschlucht wasserfall
Berner Oberland
Meiringen
15 m
1
---
Switzerland is divided into regions, called cantons. Especially the Berner Oberland is known for its mountains and its many large waterfalls and the most beautiful waterfalls in Switzerland. Ticino is also a region that could tempt me a lot. Besides all the charisma, its picturesque villages and beautiful waterfalls there is always a perfect spot where you can swim. Ticino is located on the border with Italy and nice to know, the weather there is always sunnier and warmer.
Switzerland is multilingual. In the eastern part of Switzerland they speak French, in the south of Switzerland they speak Italian and in the rest of Switzerland they speak German. Waterfalls in Switzerland are named with "cascata" or "cascate" (Italian), with "wasserfall" or " wasserfälle" (German) and "cascade" or "chute" (French). At this moment I have registered more than 150 waterfalls in Switzerland, but the coming years this certainly will be expanded.
There is one big disadvantage to Switzerland and that's the price. Unfortunately since the beginning of 2015 Switzerland became very expensive after the Swiss government let go a fixed exchange rate with the euro. I was in Switzerland for 1 night, on my way to Italy, and eating or a hotel was really expensive.
This doesn't mean you mustn't visit Switzerland. There are so many beautiful waterfalls in Switzerland worthwhile visiting. If you bring part of your own food with you and you stay on camping sites it is affordable to stay in Switzerland. Maybe I exaggerate a little bit, but prices are over 50% more expensive then other western European countries. Still I want to visit Switzerland chasing waterfalls.
Because of the high mountains there are still a few big glaciers in Switzerland. The biggest of all is the Aletsch Glacier that covers over 120 km2. A nice thing about glaciers is that they melt in summertime creating awesome waterfalls in Switzerland.
The last time I was in Switzerland (in summertime) was in 2005 with an analogue photo camera. The beauty and the amount of waterfalls to be found in Switzerland surprised me. I couldn't enjoy long because we had to return home earlier then planned. But in a few days we had visited some very beautiful valleys with lots of waterfalls: Lauterbrunnen, Kiental, Kanderstegtal, Engstligental, Simmental, Engelbergertal.
I have two favorite valleys in Switzerland that are famous because of the amount of waterfalls that can be found. Lauterbrunnental is obviously my number one with more than 10 waterfalls of exceptional beauty. There aren't many valleys in Europe with that many waterfalls!
My number two as favorite valley with waterfalls is the Engstligental with the most beautiful waterfall in Switzerland, the Engstligenfall. The Engstligenfall is also one of the highest waterfalls in Switzerland and one of the most powerful waterfall in Switzerland.
There are so many ordinary and diverse waterfalls to be found in Switzerland: karstic waterfalls (Geltenbachfall), one of the most powerful waterfalls in Europe (Rheinfall / Schaffhausen) and a waterfall in a cave (Trümmelbachfälle). I have really enjoyed my short stay in Switzerland, particularly the region Berner Oberland.
---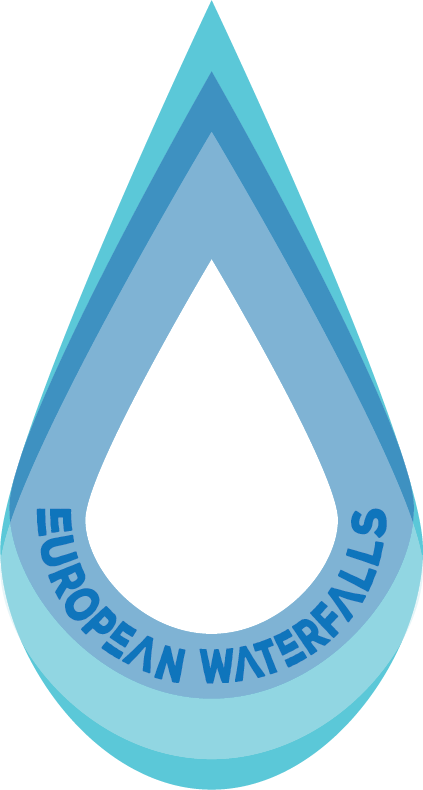 Biggest waterfalls by volume in Switzerland
---
The biggest waterfall in Switzerland by volume is obvious the Rheinfall near Schaffhausen. The Rheinfall, with a height of 23 meter, is also one of the most powerful waterfalls in Europe with an average volume of 250 m³/sec. In the summer months, the volume can increase to 600 m³/sec!
To be sure which waterfall is the number two and three of the most powerful waterfall in Switzerland is trickier. The Engstligenfall, Giessbachfälle and Schmadribachfall are certainly powerful enough to be among the top 5 biggest waterfalls in Switzerland by volume.
---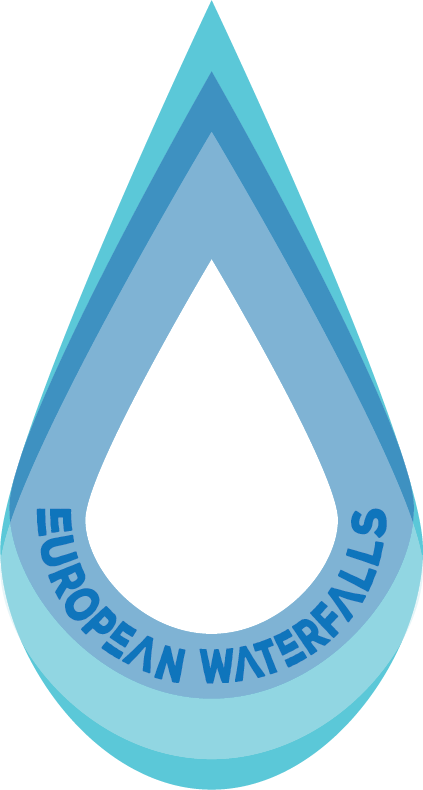 Highest waterfalls in Switzerland
It is generally assumed that the Engstligenfälle is the highest waterfall in Switzerland with a total height of 415 meter, on the Internet there are even figures with 600 meter. But according to my personal measurements (with an altitude meter) it really is 415 meter.
But there are three waterfalls that have an even greater total height. The number 1 highest waterfall in Switzerland is the Seerenbachfälle with a height of 585 meter, falling over 3 major stages. At number two Cascade du Gietro is the highest waterfall in Switzerland with a total height of 560 meter and the third highest waterfall in Switzerland is the Laubbachfall with a total height of 540 meter. Other suggestions, which waterfall is the highest waterfall in Switzerland, will be appreciated.
---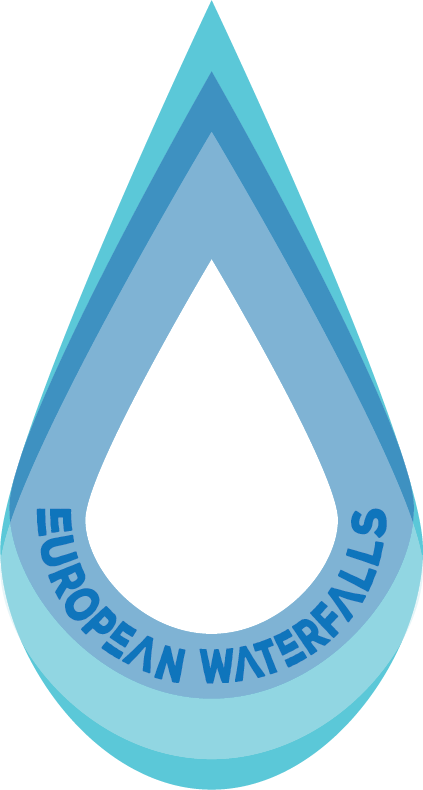 Most beautiful waterfalls in Switzerland
A difficult question to answer, because I haven't visited many waterfalls in Switzerland yet. But compared to the other hundreds of waterfalls that I've visited, there is one waterfall in the outer category, the Engstligenfall, also one of the highest waterfalls in Switzerland. There is a trail following the river with many beautiful viewpoints, very impressive to see and there is cable going up to the top of the Engstligenalp.
Maybe a good number two is the Schmadribachfall, at the end of the Lauterbrunnental, a beautiful and powerful waterfall that you can reach after a nice walk.
Finally, a small but very beautiful waterfall called Cascata di Foroglio is one of my favorite waterfalls in Switzerland. Cascata di Foroglio is located on the border with Italy in the region Ticino.
---