Top 10 biggest waterfalls Switzerland
This one is easy: "what is the biggest waterfall of Switzerland?" With biggest I mean the waterfall with the highest flow rate. Answer, of cause the Rheinfall (Rhine fall) in Schaffhausen. 

As a matter of fact, the Rheinfall belongs to the most powerful waterfalls in Europe. Only a few waterfalls in Iceland are or can be more powerful.

It is always a pleasure to visit waterfalls with a high flow rate. You can feel and hear the power and it is guarantee for good pictures.

Enjoy my top 10 biggest waterfalls in Switzerland!

Nr 1 biggest waterfall in Switzerland:
Rheinfall (Rhine fall)
Together with Dettifoss in Iceland, the Rheinfall is the most powerful waterfall in Europe. The average water flow is 250 m³/s, while in summertime the average water flow 600 m³/s is!!!. The highest flow ever measured iss 1,250 m³/s in the year 1965.
The Rheinfall (Rhine fall) is one of the major tourist attraction in Switzerland. You don't have to admission but when taking the boat for a better view, you have to pay.
There are quite a lot powerful waterfalls in Switzerland. I have been several times to Switzerland but still it is hard to determine which waterfalls to list in a "top 10 biggest waterfalls in Switzerland". There aren't accurate figures of flow rates of all rivers (with waterfalls). So my top 10 is based upon a visual observation and sometimes upon figures I found. Just click on the picture or name of the waterfall to go to the detailed page of this waterfall.
Adelboden, Berner Oberland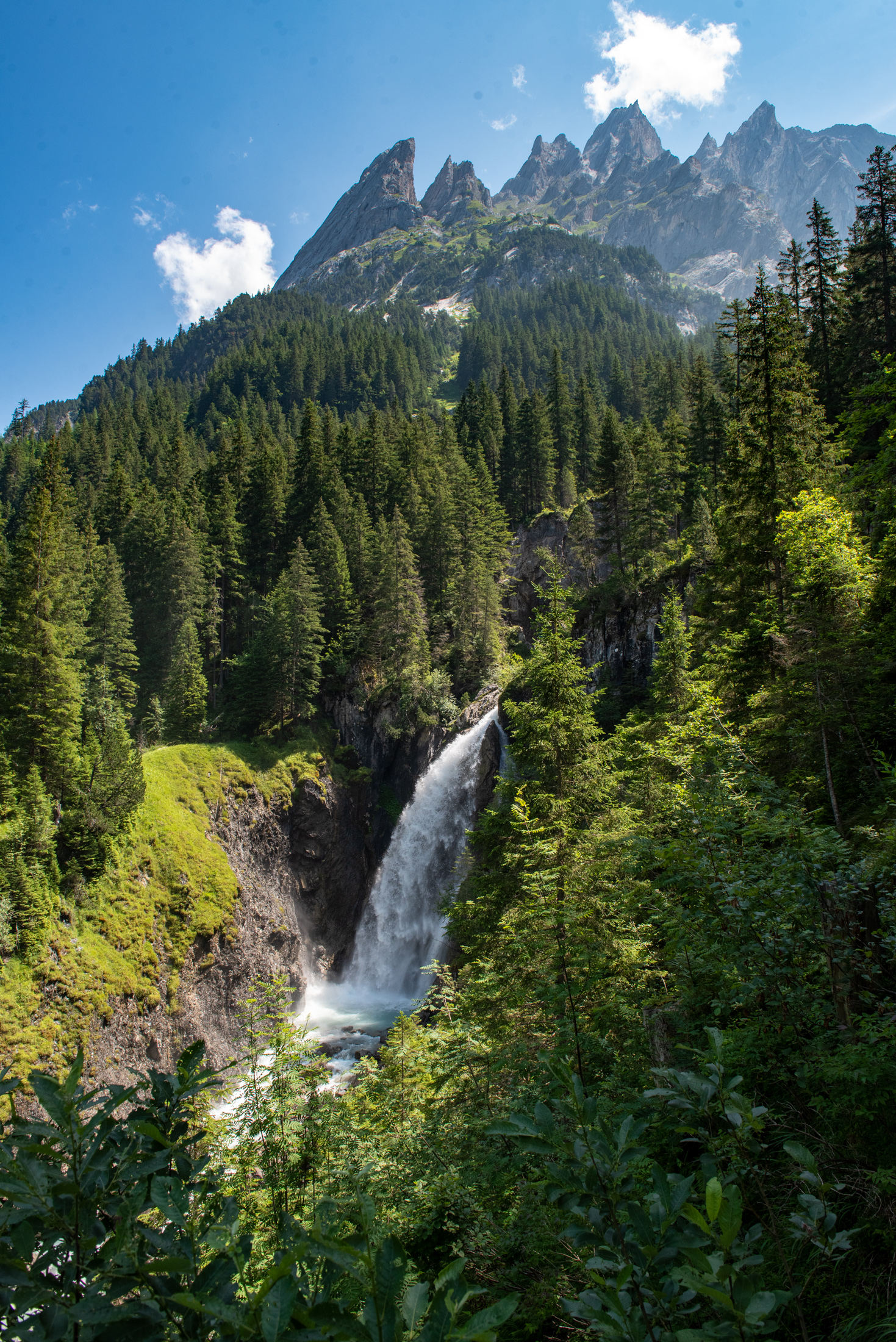 Meiringen, Berner Oberland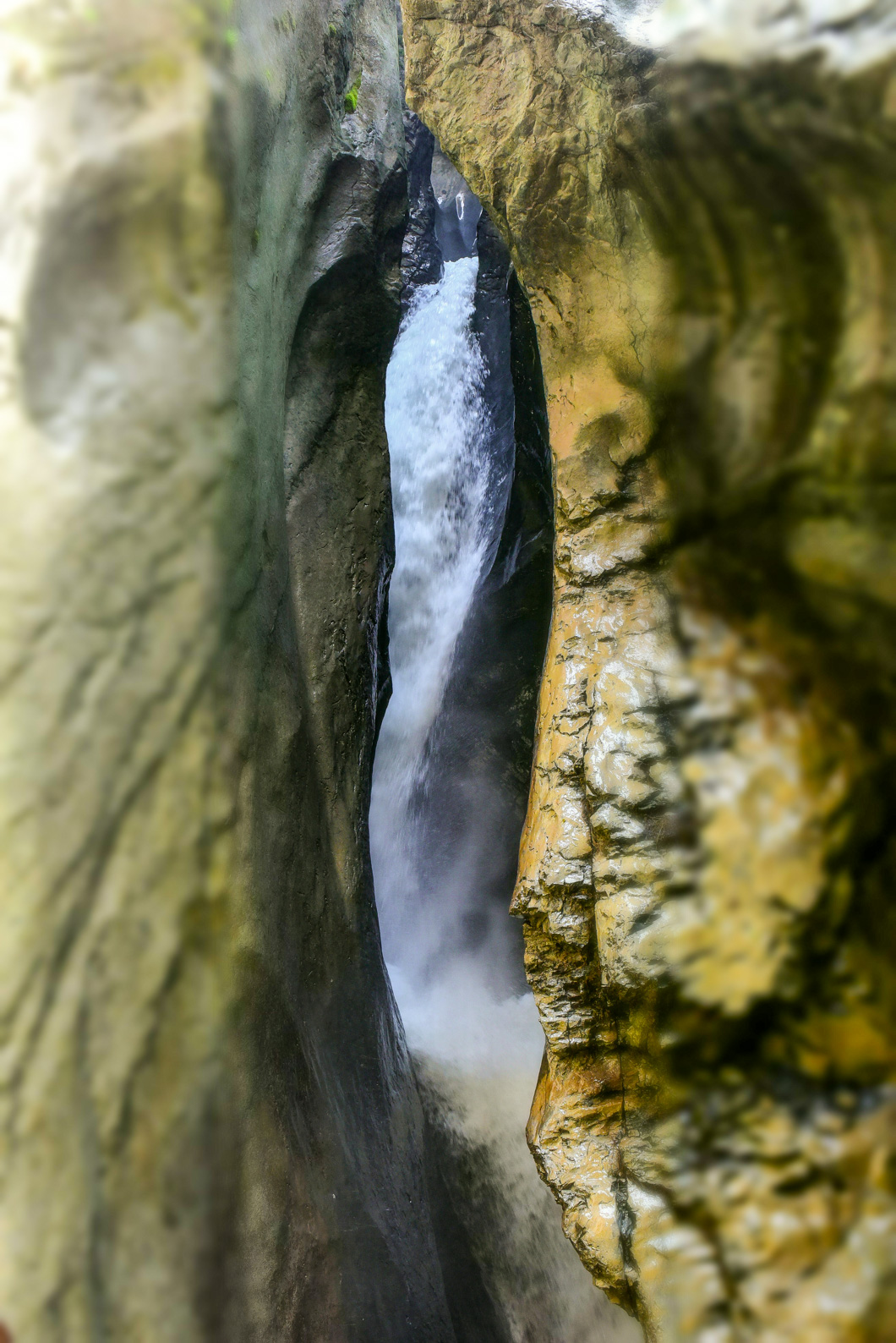 Lauerbrunnen, Berner Oberland
Other waterfall facts Switzerland