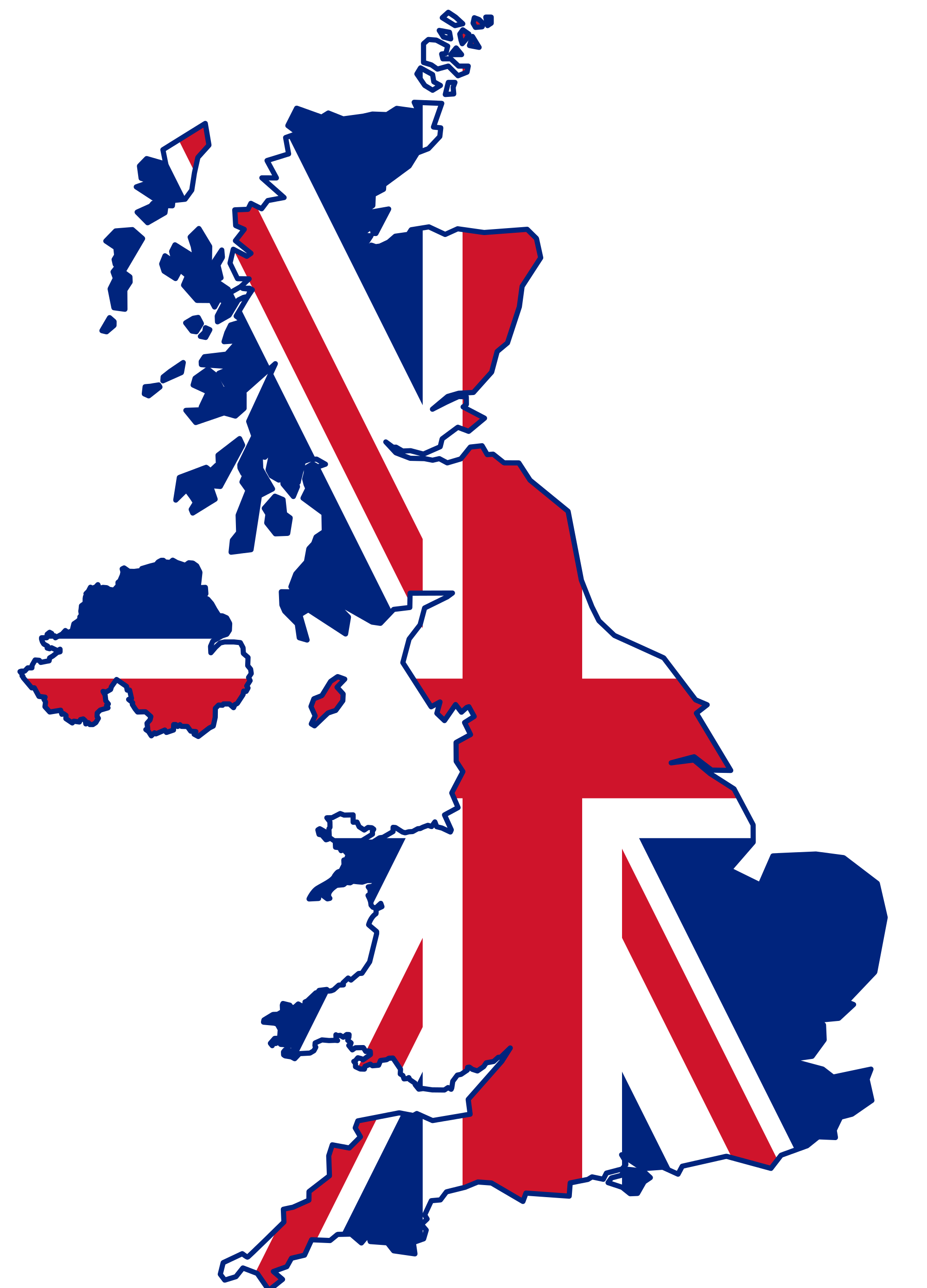 The United Kingdom of Great Britain and Northern Ireland is a big country, with many waterfall, containing the regions (countries) Wales, Scotland, England and Northern Ireland.
Most of the major waterfalls can be found in mountainous area's. Scotland and Wales are the most mountainous parts of the United Kingdom. A ridge of hills, the Pennine, runs down the centre of northern England. The highest mountain is located in Scotland (1.344 meters) and is Benn Nevis, a region with the tallest waterfalls in Scotland. Mountains in Wales are less high but still three mountaintops are over a thousand meters.
---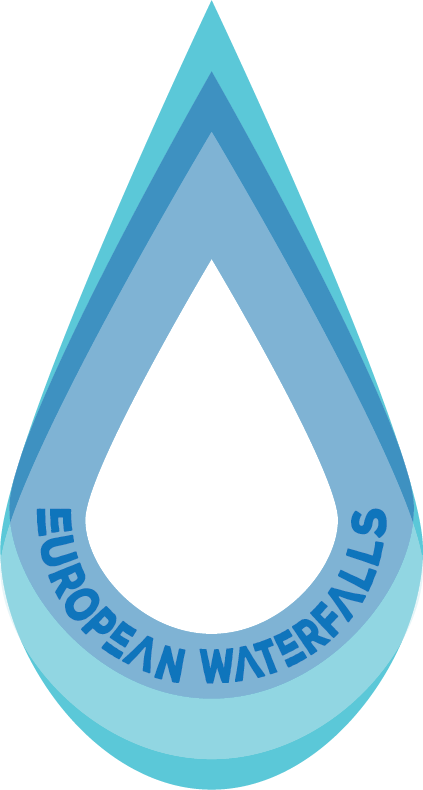 Map of waterfalls in the UK
---
---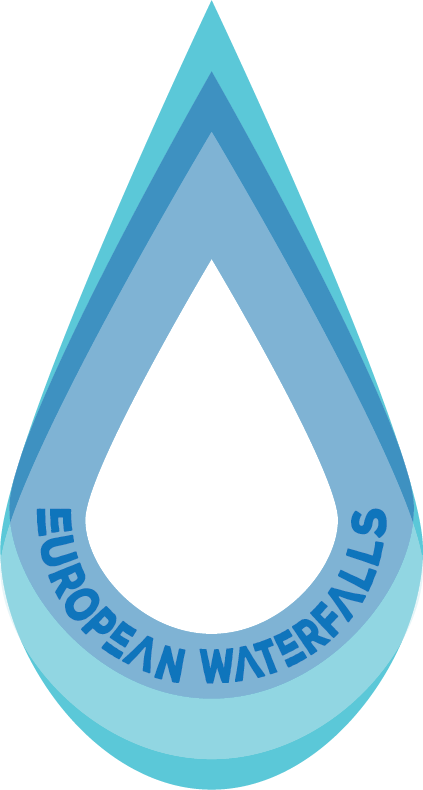 Best rated waterfalls in the UK
---
Name
Region
Height
Rating
#
Talisker bay waterfall
Scotland
Isle of Sky
130 m
3.5
Ingleton waterfalls
England
Ingleton (Yorkshire Dales national park)
4 m
3
St Nectans waterfall
England
Trethevy, Tintagel
18 m
3
Stanley Ghyll Force
England
Beckfoot, Eksdale
18 m
3
Eas Mor waterfall
Scotland
Glen Brittle-Isle of Skye
40 m
3
Falls of Glomach
Scotland
Ross-shire, Kyle of Lochalsh-Highlands
113 m
3
Grey Mare Waterfall
Scotland
Birkhill-Moffat (Grey Mares Tail nature reserve)
60 m
3
Mealt falls
Scotland
Ellishadder-Isle of Skye
55 m
3
Measach falls
Scotland
Braemore-Ullapool
46 m
3
Aber falls
Wales
Abergwyngregyn, Gwynedd
37 m
3
Pistyll Rhaeadr waterfall
Wales
Llanrhaeadr-ym-Mochnant/Powys
73 m
3
Sgwd Isaf Clun-gwyn
Wales
Ystradfellte-Pontneddfechan
30 m
3
Sgwd yr Pannwr
Wales
Ystradfellte-Pontneddfechan
8 m
3
Sgwd-yr-Eira
Wales
Ystradfellte-Pontneddfechan
10 m
3
Plodda falls
Scotland
Glen Affric/Tomich-Inverness
50 m
3
Falling Foss waterfall
England
Littlebeck-Whitby (North Yorkshire)
10 m
2.5
Hardraw force
England
Hardraw-Yorkshire
30 m
2.5
Scale force
England
Buttermere-Cumbria
50 m
2.5
Spout Force
England
High Lorton
10-12 m
2.5
Fairy pools
Scotland
Glennbrittle-Isle of Skye
2 m
2.5
Eas a' Chual Aluinn
Scotland
Kylesku/ Unapool (Higlands)
201 m
2.5
Falls of Falloch
Scotland
Crianlarich-Stirling
5 m
2.5
Falls of Foyers
Scotland
Foyers, Loch Ness
62 m
2.5
Glenashdale waterfall
Scotland
Whiting Bay (Isle of Arran)
42 m
2.5
Falls of Kirkaig
Scotland
Inverkirkaig-Lochinver-Ullapool
18 m
2.5
Lealt Waterfall
Scotland
Isle of Skye
90 m
2.5
Loup of Fintry
Scotland
Fintry-Stirling area
28 m
2.5
Reekie Linn
Scotland
Kirriemuir
24 m
2.5
Steall falls
Scotland
Glen Nevis-Fort William
120 m
2.5
Tavool falls
Scotland
Tiroran, Isle of Mull
5 m
2.5
Henrhyd waterfall
Wales
Coelbren-Glynneath/Abercrave
27 m
2.5
Melincourt Waterfall
Wales
Melincourt, Neath-Swansea
24 m
2.5
Mynach falls
Wales
Devil's Bridge-Ceredigion
90 m
2.5
Pistyll Cain
Wales
Ganllwyd, Coed y Brenin
20 m
2.5
Rhaeadr Mawddach
Wales
Coed y Brenin
25 m
2.5
Rhaeadr y Graig Lwyd
Wales
Betws-y-Coed
10-15 m
2.5
Rhaedr Ddu
Wales
Ganllwyd
18 m
2.5
Sgwd Gwladys
Wales
Pontneddfechan
7 m
2.5
Swallow falls
Wales
Betws-y-Coed
9 m
2.5
Eas Dubh a' Ghlinge Ghairbh
Scotland
Gruinard bay-Mungasdale/Ullapool
10 m
2.5
Glenariff waterfalls
North Ireland
Ballymena-Waterfoot
8 m
2.5
Glencoe falls
Scotland
Glencoe
4-7 m
2.5
Guisachan fall
Scotland
Glen Affric-Inverness
5 m
2.5
Gordale Scar waterfall
England
Malham
7-40 m
2.5
High Force
England
Middleton-in-Teesdale
22 m
2.5
Aira force
England
Ullswater-Pennrith-Cumbria
21 m
2
Aysgarth falls
England
Aysgarth-Wensleydale
4 m
2
Canonteign falls
England
Lower Ashton/Trusham-Exeter
66 m
2
Cauldron Snout
England
Durham_Teesdale
61 m
2
Mallyan Spout
England
Goathland/North Yorkshire
21 m
2
Stock Ghyll Force
England
Ambleside-Ullswater/Cumbria
21 m
2
Alva glenn waterfalls
Scotland
Alva-Stirling
4 m
2
Ardessie falls
Scotland
Dundonnel-An Teallach
12 m
2
Blarghour falls
Scotland
Blarghour-Ardchonnell-Loch Awe
27 m
2
Bracklinn falls
Scotland
Callander-Stirling
12 m
2
Falls of Bruar
Scotland
Blair Atholl-Pitlochry, Perth and Kinross,
61 m
2
Cauldron Linn
Scotland
Powmill-Stirling
12 m
2
Falls of Clyde
Scotland
New Lanark/South of Glasgow
3 m
2
Divach falls
Scotland
Loch Ness-Drumnadrochit
30 m
2
Dollar Glen waterfalls
Scotland
Dollar-Stirling
5 m
2
Rogie falls
Scotland
Contin, Inverness
6 m
2
Wolfcleuch waterfall
Scotland
Craik forest, Hawick
12 m
2
Dolgoch falls
Wales
Dolgoch-Tywyn(Snowdonia)
20 m
2
Pistyll-y-Llyn
Wales
Powys-Denbighshire
91 m
2
Sgwd Clun Gwyn
Wales
Ystradfellte-Pontneddfechan
9 m
2
Devil's Appendix waterfall
Wales
Cwm Idwal-Pont Pen-y-benglog (Snowdonia)
93 m
2
Maesglase waterfall
Wales
Mawddwy
180 m
2
Dog falls
Scotland
Glen Affric-Inverness
3 m
2
Janet's Foss
England
Malham
6 m
2
Colwith Force
England
Ambleside-Skelwith Bridge (Cumbria)
12 m
1.5
Richmond falls
England
Richmond-Yorkshire
2-5 m
1.5
Taylor Gill Force
England
Borrowdale-Keswick (Cumbria)
42 m
1.5
Buchan Burn falls
Scotland
Glen Trool
5 m
1.5
Eas an t Strutha Ghil
Scotland
Kylesku/Unapool (Higlands)
290 m
1.5
Flowerdale waterfall
Scotland
Charlesrtown-Gairloch
40 m
1.5
Falls of Garbh Allt
Scotland
Ballochbuie Forest-Braemar
5 m
1.5
Kinloch Rannoch waterfall
Scotland
Kinloch Rannoch
10 m
1.5
Falls of Shinn
Scotland
Inveran, Lairg
2 m
1.5
Victoria falls
Scotland
Slattadale
2-5 m
1.5
Cautley Spout
England
Sedbergh (Cumbria)
198 m
1.5
Lodore falls
England
Derwentwater-Borrowdale (Cumbria)
28 m
1
Allt Beochlich falls
Scotland
Barr-Beithe/Dalmally Argyll
4 m
1
Aberdulais waterfall
Wales
Aberdulais
4 m
1
Arfon Maesgwm waterfall
Wales
Dolwyddelan-Moelwyn Mawr
70 m
1
---
Most likely the highest waterfalls of the United Kingdom should be in Scotland because there are the highest mountains. And that is wright: the highest waterfall of the United Kingdom is located in Scotland and is probably Eas an t Strutha Ghil waterfall with a total height of 290 meters. Often Eas a' Chual Aluinn waterfall is mentioned as the highest waterfall of Scotland, but Eas a' Chual Aluinn is 200 meters high. Both waterfalls are official named waterfalls (on maps) and are located opposite of each other.
The highest waterfall in Wales is probably Maesglase waterfall, near Mawddwy, with a total height of 160 meters. Often Pistyll-y-Llyn is mentioned as the highest waterfall in Wales with a single drop of 91 meters and a total height of 160 meters. The most beautiful waterfalls in Wales can be found in Snowdonia National Park.
The highest peaks in England are situated in Lake district national park in the northwest of England. Highest peak is the Scafell Pike with a height of 978 meters.
The highest waterfall in England is probably Cautley spout with a total height of 198 meters.
Northern Ireland is maybe not the mountainous are of the United Kingdom, but still there are mountain peaks of 650-800 meters.
Most of the United Kingdom is made up of gently rolling hills with isolated areas of high ground such as Dartmoor in the south-west of England or the Mourne Mountains in Northern Ireland.
---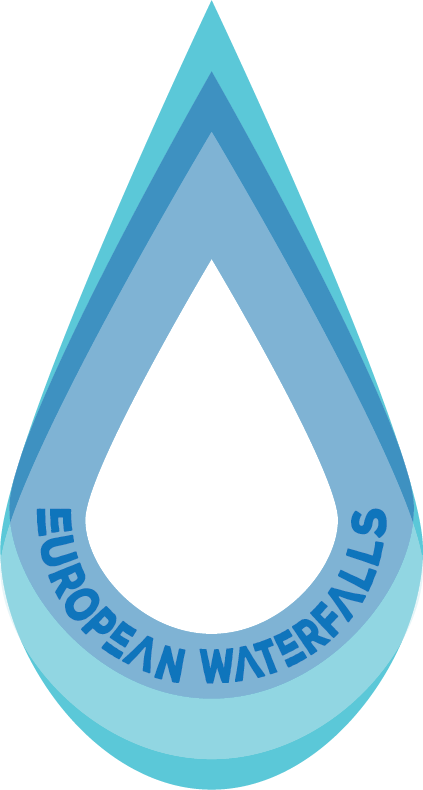 Biggest waterfalls by volume in the UK
---
The biggest waterfall in the UK by volume is more difficult to determine. At the moment it needs more research to find out which waterfalls are powerful enough to be called one of the biggest waterfalls in the UK.
---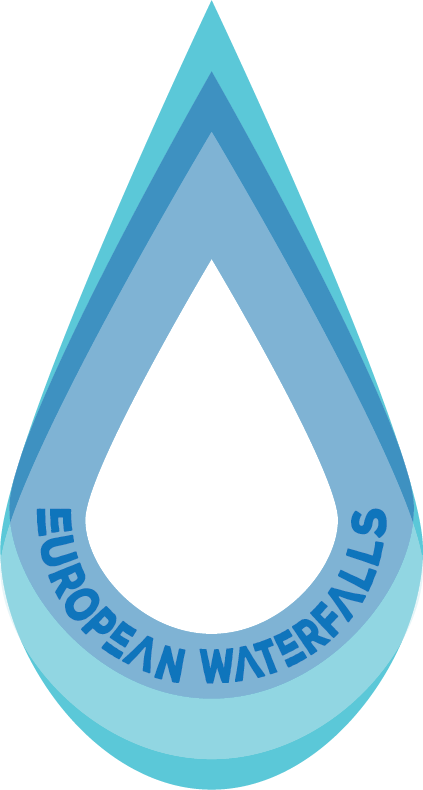 Highest waterfalls in the UK
---
Eas an t Strutha Ghil (290 meter) – Scotland
Eas a' Chual Aluinn (201 meter) – Scotland
Cautley Spout (198 meter) – England (Cumbria)
Always hard to say what is the highest waterfall. Where does the waterfall start or end, must the waterfall flow the whole year around? There is one thing for sure, the highest waterfall of the UK is located in Scotland. There is a waterfall called Eas an t Strutha Ghil with a total height of 290 meter. It isn't a very impressive waterfall and has most of the time a low volume. On the opposite of the valley there is another waterfall, known on the Internet, as highest waterfall of the UK and that is Eas a' Chual Aluinn with a height of 201 meter. A good number three highest waterfall in the UK is Cautley Spout, a waterfall in Cumbria (England) that cascades down the mountain over 198 meter.
If you think otherwise, please send me an e-mail.
---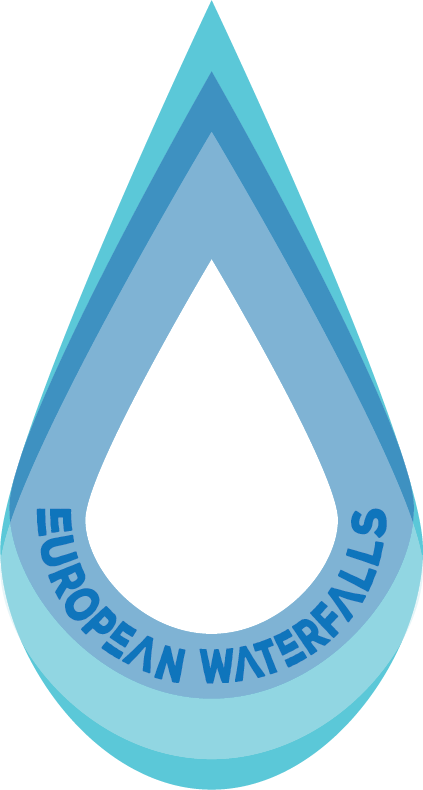 Most beautiful waterfalls in the UK
---
I know this is subject to a private opinion but most people will agree that the waterfalls I rated high (beautiful waterfalls) certainly are in a way beautiful. I have one waterfall rated higher than other and that is the Talisker bay waterfall on the Isle of Sky (Scotland) with a single drop of 130 meter. The river Allt Mheididh/Loch an Sguirr Mhoir (nice names) drops over a cliff and ends directly in the Atlantic Ocean. A beautiful spectacle of one of the highest waterfalls in the UK.
Another waterfall I like (nearby the Talisker bay waterfall) is a little bit smaller, but so beautiful, Eas Mor waterfall. Also on the Isle of Sky (Scotland) with a single drop of 50 meter.
And a good number three, totally different, are the Ingleton Waterfalls in the Yorkshire Dales (England).
---