The last decades it was easy to say what the highest waterfall in Iceland was, Glymur with a total height of 198 meter. But since glaciers are melting and retreating, new waterfalls will be created. In Skaftafell National Park there should be a new highest waterfall of Iceland, at the Morsárjökull glacier, with a height of 228 meter, called Morsárfoss. The new "highest waterfall of Iceland" Morsárfoss isn't reviewed yet and there are no pictures available, so Glymur stays the highest waterfall in Iceland.
There are so many beautiful and powerful waterfalls in Iceland but aren't very high. The highest waterfalls in Iceland are between 140 and 200 meter. And still there are few of them. I don't think it is a must for an impressive or beautiful waterfall. Iceland is for me the number two best waterfall country in Europe.
1. Glymur – Hvalfjörður – Iceland: 198 meter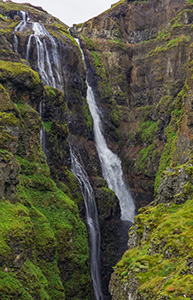 Glymur is a waterfall in the East of Iceland not very far from Reykjavik.
Glymur is located in a deep gorge and is fed by water from a lake called
Hvalvatn, a lake created by molten lava, and is 160 meter deep.
Hvalvatn means "whale lake" and is derived from an ancient story.
Glymur isn't easy to reach but the hike to the waterfall is really worthwhile. The trail takes you along rivers,caves and deep majestic gorges. Cliffs and rocks are covered with moss and gives you the thought that you are walking in a prehistoric landscape. It isn't only the water that makes a waterfall beautiful, but the surrounding is even so important.
---
2. Hemrufoss – Berufjordur – Iceland: 190 meter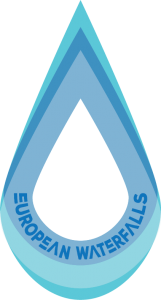 Hemrufoss is a low stream waterfall in the river Hemra along the Öxi/Axarvegur (road 939) in the East of Iceland. There are dozens of waterfalls along road 939, a lot of them unnamed. Hemrufoss is such an unofficial named waterfall.
The river Hemra cascades down the mountains with a descend of more then 190 meter.
Hemrufoss is clearly visible from road 939 (Öxi) and is also accessible for 2WD. Öxi is a mountain pass between Skriddalur and Berurfjordur. The road is rough and lies in curves and small bridges. On the way is much to see, waterfalls in all formats, high cliffs and well grown areas. When driving on road 1 at Berurfjordur you can't miss road 939 which shortens the route to Egilsstadir.
---
3. Djúpavíkurfoss – Djúpavík – Iceland: 160 meter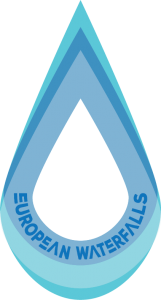 Djúpavíkurfoss is a waterfall in Djúpavík at the Westfjords of Iceland. The river Djúpavíkurá tumbles down over a cliff and ends appr. 160 meter lower before it ends in the Atlantic sea.
From the seaside at Djúpavík you have a good view on the waterfall with the small town Djúpavík in front. Djúpavíkurfoss is fed by melting water from a plateau with several small lakes.
The Djúpavíkurfoss is situated directly at road 643 in the small town Djúpavík at the Reykjarfjörður. From mainroad 1 you have to take road 68 to the north, then take the 61 and after Holmavik take road 643.
---
4. Bólugil – Varmahlíð – Iceland: 140 meter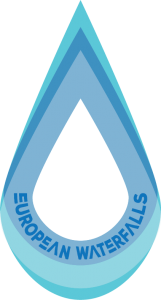 Bólugil is a magnificent ravine in the North of Iceland not far from Varmahlíð in Skagafjörður. From a distance you can already see the lower part of the river Bóluá cascading down. I guess that the waterfall Bólugil is one of the highest waterfalls in Iceland with a height over 140 meter over 7 stages.
From road 1 you can walk up to the gorge following the river Bóluá for about 500 meter. In the canyon are many beautiful waterfalls and it is possible to walk in a circle around the edge of the canyon. Bóla is a small farm where the poet Hjálmar Jónsson, called Bólu Hjálmar, lived.
---
5. Hengifoss – Fljótsdalsheiði – Iceland: 128 meter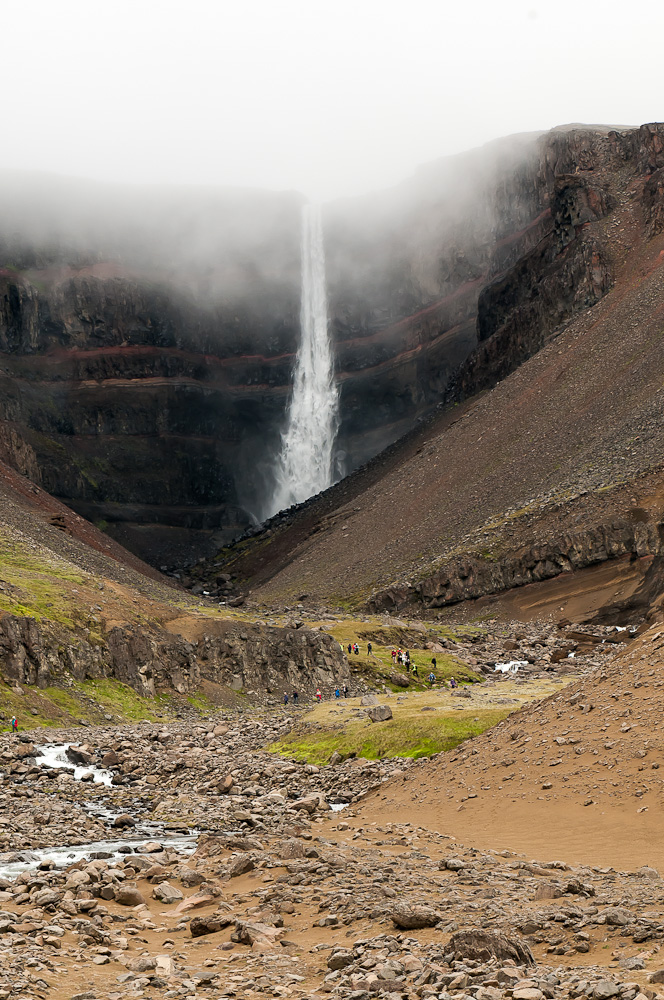 Hengifoss is a beautiful waterfall in Fljótsdalur valley not far away from Egilsstaðir. Hengifoss, in the river Hengifossá, is 128 meter high making it the second highest waterfall in Iceland. There are several sources speaking of a height of 118 meter. The truth probably lies in between.
The hike up to the waterfall is fairly easy and takes about 45 minutes. On your way you will also see the beautiful waterfall Litlanesfoss which is surrounded by some of Iceland's longest basalt columns.
What makes the Hengifoss special is the visible red layers behind the fall. Each layer (Paleosols) is another period with a different climate. The paleosol is also called fossil soil.
---