The most beautiful waterfalls in Europe are located in Iceland. There are over 200 named waterfalls in Iceland and a lot of them belong to the most beautiful waterfalls of Europe. Most people only visit the famous waterfalls in the Golden Circle like Gulfoss, Faxi and Öxarárfoss in Þingvellir national park. But especially in the southern parts of Iceland there are so many beautiful waterfalls. A list of all waterfalls can be found here.
The beauty of Iceland is that it quite small and that you relatively simple can visit waterfalls in Iceland from ring road 1 (which runs all around Iceland and is 1.500 kilometer long). In the south of Iceland you easily can visit the beautiful Seljalandsfoss, the powerful Skógafoss or the photogenic Svartifoss in Skaftafell national park.
There are to many waterfalls in Iceland to mention them all, but in the list below you can browse through all waterfalls I have listed (two hundred).
---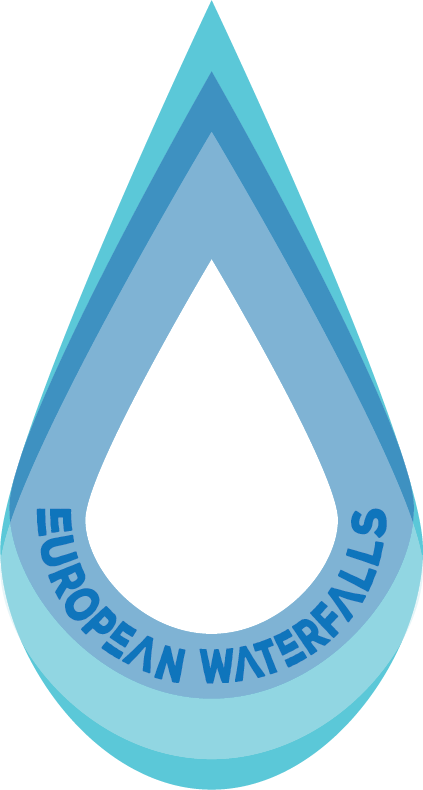 Map of waterfalls in Iceland
---
---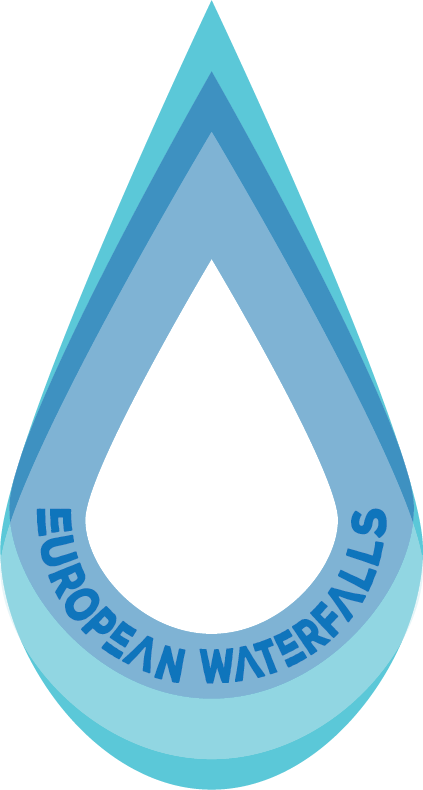 Best rated waterfalls in Iceland
---
Name
Region
Height
#
Rating
#
Hengifoss (Fjotsdalsheidi)
Austurland
Fljótsdalsheiði, Egilsstaðir (Norður-Múlasýsla)
128 m
128
4
Kirkjufoss
Austurland
Egilsstaðir, Fljótsdalur, Snæfell (Norður-Múlasýsla)
40 m
40
3.5
Fardagafoss
Austurland
Egilsstaðir (Norður-Múlasýsla)
20 m
20
3
Gufufoss (Egilsstaðir)
Austurland
Egilsstaðir, Seyðifjörður (Norður-Múlasýsla)
12 m
12
3
Budareyrarfoss
Austurland
Norður-Múlasýsla, Seyðisfjörður
60 m
60
2.5
Eyjabakkafoss
Austurland
Fljótsdalur (Norður-Múlasýsla)
10 m
10
2.5
Folaldafoss
Austurland
Djúpivogur, Öxi(road) (Suður-Múlasýsla)
0
2.5
Fossarfoss
Austurland
Djúpivogur (Suður-Múlasýsla)
15 m
15
2.5
Hengifoss (Eskifjordur)
Austurland
Eskifjörður, Neskaupsstaður (Suður-Múlasýsla)
30 m
30
2.5
Klifbrekkufossar
Austurland
Egilsstaðir
90 m
90
2.5
Faxi (Laugarfell)
Austurland
Egilsstaðir, Fljótsdalur, Snæfell (Norður-Múlasýsla)
20 m
20
2.5
Flögufoss
Austurland
Breiðdalsvík
60 m
60
2.5
Hemrufoss
Austurland
Berufjordur (Suður-Múlasýsla)
190 m
190
2
Udafoss (Egilsstaðir)
Austurland
Egilsstaðir-Seyðisfjörður
2+3 m
2
2
Beljandi
Austurland
Brekkuborg, Breiðdalsvik
4 m
4
2
Haenubrekkufoss
Austurland
Öxí pass, Berufjörður
30-50 m
30
2
Hrisbrekknafoss
Austurland
Reykjavik (Kjosarsysla)
1,5 m
1
1.5
Lagarfoss
Austurland
Egilsstaðir
11 m
11
1.5
Kambafoss
Austurland
Bifröst (Myrasysla)
0
1
Morsárfoss
Austurland
Skaftafell
227 m
227
1
---
Iceland is a volcanic island, which is quite unique in Europe. This also makes waterfalls in Iceland special and many times of great beauty. Add the fact that Iceland has a reason why it is called ice land; there is an overload of melted snow and ice in summer months in Iceland which feed the wildest rivers in Europe and produces enormous waterfalls. It is therefore no surprise that the most powerful waterfalls in Europe (highest flowrate in m3/sec) can be found in Iceland. The Urriðafoss, a small waterfall in the glacier river Þjórsá, has an astonishing average volume of 370 m3/sec.
Iceland is a country with numerous waterfalls in all sizes and with very special shapes that you won't easily find in other countries in Europe. I think that is what makes all those waterfalls in Iceland very special. For photographers waterfalls in Iceland are a grateful and photogenic subject that guarantees beautiful pictures. Besides the many beautiful waterfalls in Iceland, the landscape in Iceland is of an outer category of beauty, sometimes desolate, sometimes erratic and sometimes very colorful. Iceland is popular among photographers and nature lovers because it is so special and versatile.
The Icelandic word for waterfall is "foss" which is actually so in most Scandinavian languages. At the moment I have approximately 200 registered waterfalls in Iceland, but when I put some effort in research I will certainly discover more than 300 waterfalls that exist in Iceland. Sometimes I think it is not worth to mention them (there are a lot of rapids that are called waterfall in Iceland), but they do have an official name.
A vacation in Iceland is not cheap and the country is thinly populated. Prepare yourself and do research in advance before you go to Iceland, especially in the summer months it can be crowded and expensive. Our biggest problem was a descent restaurant for dinner, but there is always something to find. Although we took most of the time a hamburger because that was the cheapest dish.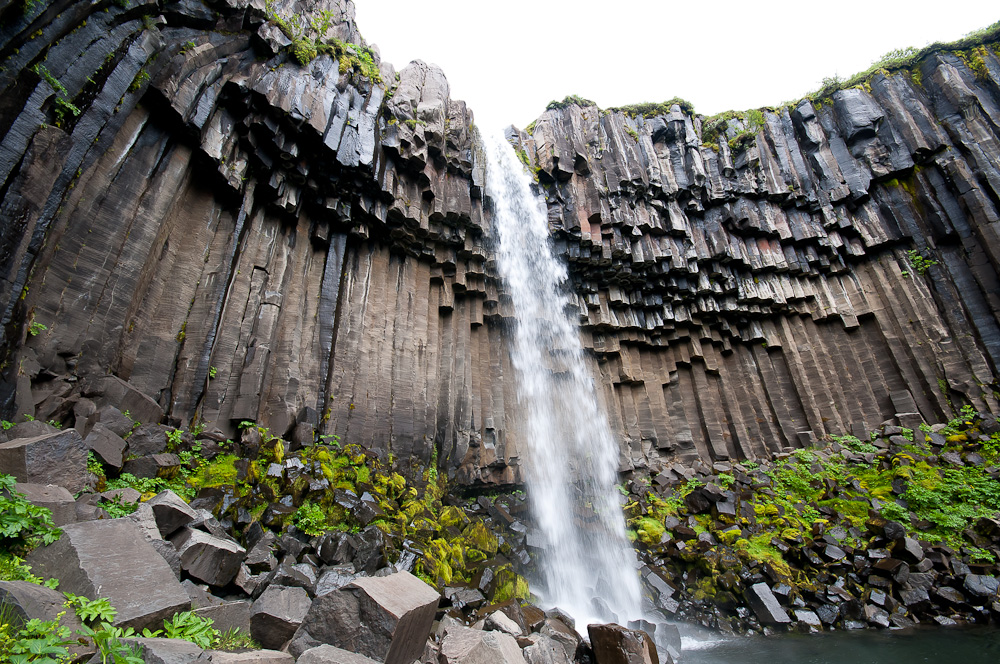 ---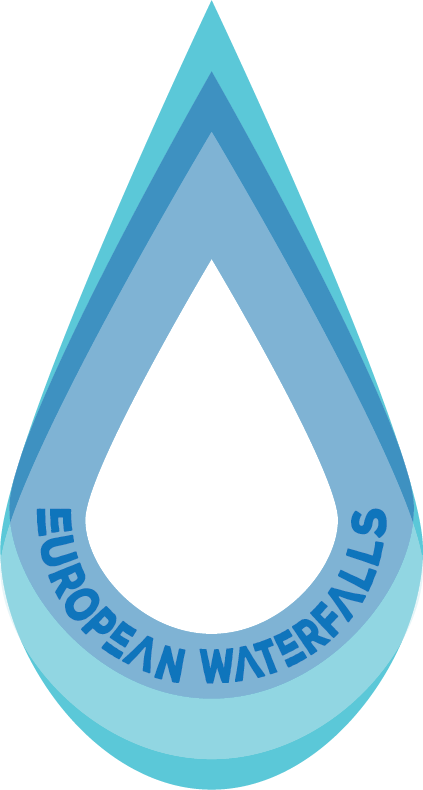 Biggest waterfalls by volume in Iceland
---
Almost all rivers and waterfalls are fed by one of the many glaciers in Iceland. The largest glacier in Europe is in the south east of Iceland with an area of 8.100 km², Vatnajökull (pronounced vat'najö'küdll) and only exceeded in size, in Europe, by the Austfonna (Spitzbergen/Norway). Vatnajökull covers 8% of Iceland with a thick layer of ice, up to 1.000 meter.
All of the powerful waterfalls in Iceland are fed with melted ice of glaciers. Around the Vatnajökull glacier there are several big waterfalls that are a tourist attraction. Skogafoss and Svartifoss in Skaftafell national park are the best known ones.
A little up north-east, also fed with melted ice from the Vatnajökull glacier, you will find Europe's two extremely powerful waterfalls: Dettifoss and Hafragilsfoss. Both waterfalls are located in the river Jökulsá á Fjöllum. At Dettifoss the average water flow is 193 m³/sec. This means that 193.000 drops down over 100 meter and a height of 44 meter, very impressive.
The most powerful of Iceland is Urriðafoss in the glacier river Þjórsá, not far from Selfoss. The average flow rate of this small waterfall is an astonishing 370 m3/sec.
Gulfoss is also a very powerful waterfall with an average flow rate of 80 m3/sec (in summer 140 m3/sec) and is situated in the river Hvítá.
Dettifoss (and all the other waterfall in the river Jökulsá á Fjöllum)
---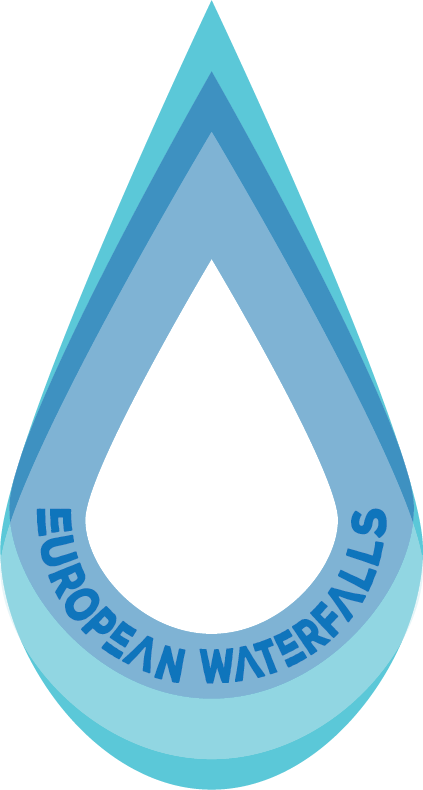 Highest waterfalls in Iceland
---
The highest waterfall in Iceland can be found in the southwest of Iceland and is called Glymur. Glymur has a total height of 198 meters. There should be a higher waterfall on the edge of the glacier in Skaftafell, but there is no information or photos available. So for now Glymur remains the highest waterfall in Iceland. Glymur is also one of the most beautiful waterfalls in Iceland and is located not far from Reijkjavik.
The second highest waterfall is Hengifoss with a height of 128 meter and is located in east Iceland.
The third highest waterfall and also one of the most beautiful waterfalls of Iceland is Háifoss í Fossá. With a height of 122 meter, situated in an astonishing scenery, a must to visit.
Glymur (198 meter)
Hengifoss (128 meter)
Háifoss í Fossá (122 meter)
---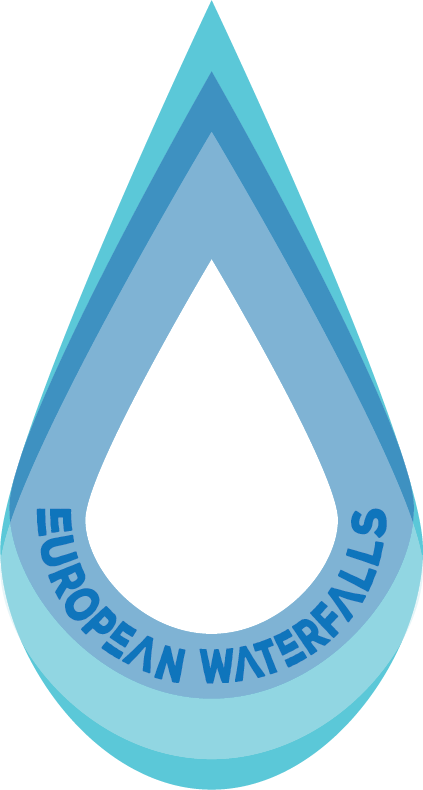 Most beautiful waterfalls in Iceland
---
There are ten waterfalls I rated with four stars regarding their beauty. I know it is a personal opinion but I am sure these waterfalls belong to the most beautiful waterfalls in Iceland. Only thing is that the sequence will differ per person.
I think Skogafoss really belongs to the top 5 most beautiful waterfalls of Iceland. Even though the weather was very bad when we visited Skogafoss, but the power, the black and green colors and the scenery were amazing.
We forgot to visit (?) the two most beautiful waterfalls of Icleand, Háifoss í Fossá and Granni. You can catch both 100+ meter waterfall in one shot, really awesome.
Another very beautiful waterfall with an awesome shape is the Systrafoss. This waterfall is located along road 1 in the south of Iceland (where the most and most beautiful waterfalls are located).
And so I can write another page enumerating beautiful waterfalls in Iceland, but you have to discover them yourself. Iceland is worthwhile visiting with the summer months as the best period if you want to chase waterfalls. If you go early in July it is not that busy yet!
---