Norway is waterfall country number one in Europe, perfect for chasing waterfalls. It is also has a high density of waterfalls, mostly in the southern parts of Norway. Norway is also famous because of its tall waterfalls. The top 10 highest waterfalls in Europe will be dictated with waterfalls in Norway.
This can't be a surprise when you consider that the Norwegian scenery forms an ideal base for high and powerful waterfalls. The Norwegian countryside has a lot of mountains, plateaus, glaciers, high volume of rainfall and many fjords with (relatively) high and steep mountain areas.
---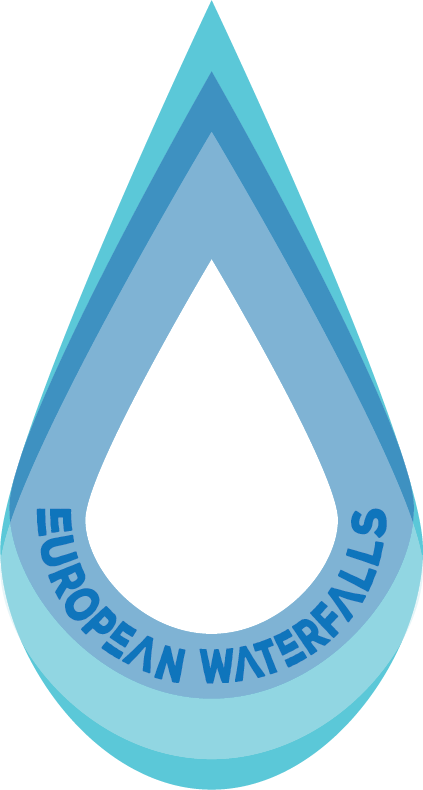 Map of waterfalls in Norway
---
---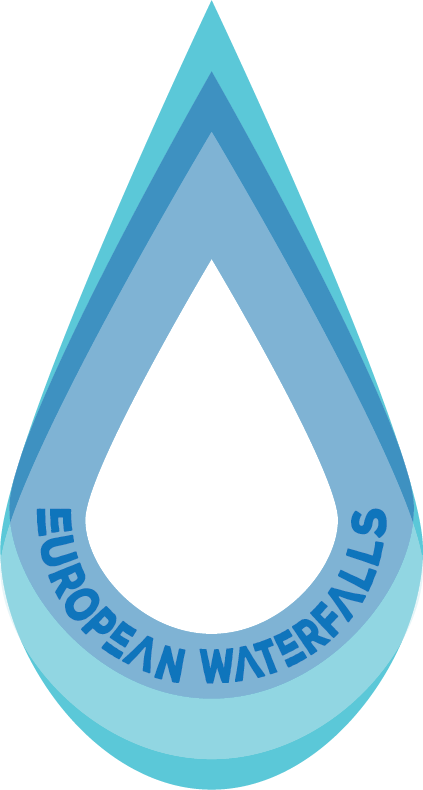 Best rated waterfalls in Norway
---
Name
Region
Height
Rating
#
Feigefossen
Sogn og Fjordane
Skjolden-Urnes
218 m
4
Hjellefossen
Sogn og Fjordane
Hjelle-Øvre Årdal/Utladalen
365 m
4
Huldefossen
Sogn og Fjordane
Moskog-Førde
90 m
4
Kjosfossen
Sogn og Fjordane
Myrdal-Flåm Railway
93-225 m
4
Drivandefossen
Sogn og Fjordane
Kriken/Mørkri-Skjolden
48-650 m
4
Vettisfossen
Sogn og Fjordane
Hjelle-Ovre Årdal/Utladalen
275 m
4
Avdalsfossen
Sogn og Fjordane
Øvre Ardal-Utladalen
175 m
3.5
Kjelfossen
Sogn og Fjordane
Gudvangen
755 m
3.5
Kleivafossen
Sogn og Fjordane
Briksdal, Oldedalen
35 m
3.5
Kvinnefossen
Sogn og Fjordane
Leikanger/Hella-Sognefjord
120-195 m
3.5
Laukelandsfossen
Sogn og Fjordane
Laukeland/Dale-Dalsfjorden
135-150 m
3.5
Myrdalsfossen
Sogn og Fjordane
Myrdal-Flåm
225 m
3.5
Rjoandefossen
Sogn og Fjordane
Flåm
310 m
3.5
Sanddalsfossen
Sogn og Fjordane
Sanddalen-Byrkjelo
160 m
3.5
Tjugenfossen
Sogn og Fjordane
Fosdalen-Tjugen-Loen
75-95 m
3.5
Volefossen
Sogn og Fjordane
Brigsdal-Oldedalen
275-350 m
3.5
Ovstebrufossen
Sogn og Fjordane
Ospeli, Hjelledalen, Strynfjellet
70 m
3.5
Brekkefossen
Sogn og Fjordane
Flåm
100 m
3
Fureasfossen
Sogn og Fjordane
Skjolden
460 m
3
Kardalsfossen
Sogn og Fjordane
Myrdal-Flåm
5 m
3
Kjerringfossen
Sogn og Fjordane
Holsen
390 m
3
Laegdafossen
Sogn og Fjordane
Dyrdal-Næroyfjord
575 m
3
Mordolefossen
Sogn og Fjordane
Bakken-Skjolden/Mordalen-Lusterfjord
190-525 m
3
Odnesfossen
Sogn og Fjordane
Gudvangen-Nærøyfjorden
60 m
3
Stolsmaradalsfossen
Sogn og Fjordane
Hjelle-Ovre Årdal/Utladalen
410 m
3
Tjotafossen
Sogn og Fjordane
Briksdal
650 m
3
Tunnshello
Sogn og Fjordane
Flåm Railway-Berekvam
445 m
3
Ramnefjellfossen
Sogn og Fjordane
Nesdal-Loen
595-818 m
3
Gytrifossen
Sogn og Fjordane
Oldedalen
75 m
3
Fosdolafossen
Sogn og Fjordane
Loen
100 m
3
Kapefossen
Sogn og Fjordane
Bodalen-Lovatnet
30 m
3
Gurosetfossen
Sogn og Fjordane
Kriken/Mørkri-Skjolden
335 m
3
Botnafossen
Sogn og Fjordane
Tenne-Arnafjord
275 m
3
Tuftofossen
Sogn og Fjordane
Gudvangen-Nærøyfjorden
680 m
3
Tvinnefossen (Stryn)
Sogn og Fjordane
Randabygda, Innvikfjorden, Stryn
10-160 m
3
Buldrefossen
Sogn og Fjordane
Hjelledalen/Videdalen-Strynfjellet
55-65 m
3
Turlifossen
Sogn og Fjordane
Lunde-Aurland
245 m
3
Huldafossen
Sogn og Fjordane
Fresvikbreen-Sognefjord
120 m
3
Glomnesfossen
Sogn og Fjordane
Hjelle, Oppstrynsvatnet, Glomsdalen
130 m
3
Brudesloret (Haukåvatnet)
Sogn og Fjordane
Haukåvatnet-Flora-Norddal
110 m
3
Kjerrskredsfossen
Sogn og Fjordane
Gudvangen
675 m
2.5
Bolifossen
Sogn og Fjordane
Mørkri-Skjolden/Mørkrisdalen
15 m
2.5
Breidfossen
Sogn og Fjordane
Tenna-Indrefjorden
85 m
2.5
Brufossen (Lærdalsoyri)
Sogn og Fjordane
Lærdalsoyri (Lærdalsøyri)
60 m
2.5
Eidsfossen
Sogn og Fjordane
Sandane
25 m
2.5
Eikjelandsfossen
Sogn og Fjordane
Sande-Viksdalen
15 m
2.5
Geisfossen
Sogn og Fjordane
Gaupne/Hesjevoll-Jostedalen
225 m
2.5
Halbrendsfossen
Sogn og Fjordane
Førde
30 m
2.5
Hanafossen
Sogn og Fjordane
Skjolden-Urnes
60 m
2.5
Huldrefossen
Sogn og Fjordane
Bødalen-Loen
75 m
2.5
Krunefossen
Sogn og Fjordane
Kjenndalen, Lovatnet, Stryn
160-425 m
2.5
Kyrfossen (Vik)
Sogn og Fjordane
Vikøyri-Vik
460 m
2.5
Migandefossen
Sogn og Fjordane
Bjåstad-Fjærlandsfjorden
600 m
2.5
Osfossen
Sogn og Fjordane
Osen-Bygstad
10 m
2.5
Ryfossen
Sogn og Fjordane
Leirmo-Jostedalen
350 m
2.5
Sjurhaugfossen
Sogn og Fjordane
Galdane-Borgund
10 m
2.5
Sleipefossen
Sogn og Fjordane
Indrefjord-Arnafjorden
670 m
2.5
Sprangfossen
Sogn og Fjordane
Borgund
450 m
2.5
Stodnafossen
Sogn og Fjordane
Lærdalsoyri
260 m
2.5
Hoysteinfossen
Sogn og Fjordane
Bødalen, Loen (Stryn)
5-10 m
2.5
Dumfossen
Sogn og Fjordane
Dumhøe-Leirdalen-Lom
240 m
2.5
Midtmaradalsfossen
Sogn og Fjordane
Hjelle-Ovre Årdal/Utladalen
315 m
2.5
Hundefossen
Sogn og Fjordane
Sunde-Oldedalen
50 m
2.5
Storefossen (Flam)
Sogn og Fjordane
Flam-Gudvangen
80 m
2.5
Eldegardsfossen
Sogn og Fjordane
Ovre Årdal
130 m
2.5
Holjafossen
Sogn og Fjordane
Hjelle-Øvre Årdal/Utladalen
5 m
2.5
Kvamfossen
Sogn og Fjordane
Kvam-Oldedalen-Stryn
240 m
2.5
Styggelifossen
Sogn og Fjordane
Byrkjeland-Naustdal
8 m
2.5
Marsanafossen
Sogn og Fjordane
Flostranda
95-225 m
2.5
Hestanesfossen
Sogn og Fjordane
Gudvangen
90-130 m
2.5
Frondolafossen
Sogn og Fjordane
Aurlandsfjord, Flåm
75 m
2.5
Flugandefossen
Sogn og Fjordane
Aurlandsfjorden/Flåm
100-130 m
2.5
Tverrelvfossen
Sogn og Fjordane
Sunndalen, Folva, Stryn
160 m
2.5
Likholefossen
Sogn og Fjordane
Hov, Eldalsdalen, Forde
35 m
2.5
Soknefossen
Sogn og Fjordane
Galdane-Borgund
150 m
2.5
Stigenfossen
Sogn og Fjordane
Klakegg (Jølster)
300 m
2
Brengfossen
Sogn og Fjordane
Sande-Lovatnet
520 m
2
Drivafossen (Holsen)
Sogn og Fjordane
Holsen
450 m
2
Havardsfossen
Sogn og Fjordane
Husøy/Leirmo-Jostedalen
30-150 m
2
Huglafossen
Sogn og Fjordane
Vik
141 m
2
Lingafossen
Sogn og Fjordane
Skjolden
575 m
2
Melkevollfossen
Sogn og Fjordane
Aberg-Brigsdal-Oldedalen
175-400 m
2
Oyrafossen
Sogn og Fjordane
Lærdalsoyri
690 m
2
Strupenfossen
Sogn og Fjordane
Myklebust
500 m
2
Styvefossen
Sogn og Fjordane
Gudvangen-Nærøyfjorden
450 m
2
Svartefoss
Sogn og Fjordane
Hella-Fjærlandsfjord
500 m
2
Vallestadfossen
Sogn og Fjordane
Vallestad
35 m
2
Rjukandefossen (Flya)
Sogn og Fjordane
Flya-Henjadalen-Hermansvik
8 m
2
Kyrfossen (Årdalstangen)
Sogn og Fjordane
Årdalstangen
400 m
2
Laukifossen
Sogn og Fjordane
Olden
2
Budeiefossen
Sogn og Fjordane
Aurlandsvangen
30 m
2
Boafossen
Sogn og Fjordane
Laerdal
130 m
2
Hoyfossen
Sogn og Fjordane
Bøverkinn-Leirdalen
25 m
1.5
Spirefossen
Sogn og Fjordane
Myklebust
170 m
1.5
Stampefossen
Sogn og Fjordane
Flåm
750 m
1.5
Tinjefjellfossen
Sogn og Fjordane
Loen
620 m
1.5
Juvfossen (Leirdalen)
Sogn og Fjordane
Bakken-Leirdalen
160 m
0.5
Knivabekkuri
Sogn og Fjordane
Mørkri-Skjolden/Mørkrisdalen
170 m
0.5
Kyrafossen
Sogn og Fjordane
Hatlestad-Fjærlandsfjorden
0.5
Ormelifossen
Sogn og Fjordane
Holmastad-Fortunsdalen
563 m
0.5
Skeidslafossen
Sogn og Fjordane
Høvland-Vikadalen
385 m
0.5
Smorholefossen
Sogn og Fjordane
Høvland-Vikadalen
425 m
0.5
Tyfossa
Sogn og Fjordane
Viki/Bjåstad-Fjærlandsfjord
600 m
0.5
Helgedalsfossen
Sogn og Fjordane
Fresvik-Sognefjord
200 m
0.5
Biskafossen
Sogn og Fjordane
Naddvik-Vikadalen
700 m
Skvamplefossen
Sogn og Fjordane
Selto-Borgund
700 m
---
The Norwegian word for waterfall is "fossen" or "foss" as in several other Scandinavian languages. At the moment I have approximately 350 waterfalls registered in Norway, the highest number in Europe. It is almost impossible to place all waterfalls in the database because often, small rapids are named waterfall and even more waterfalls that are sure to be considered as a waterfall but have no name. The next few years I will undoubtedly discover dozens of waterfalls in Norway and I have planned several trips to Norway. I love Norway and its waterfalls, although it one of the most expensive countries in Europe!
When you want to chase waterfalls in Norway, the best period to got to Norway is around June when temperatures are rising and there is still a lot of snow in the mountains. If want to visit the most southern part of Norway, with a hilly landscape, you can go to Norway a little bit earlier. For regions near glaciers, July is usually the ideal time for chasing waterfalls. If going north, July or August is the ideal period. Of course there are always exceptions, but it is a nice reference.
Norway is a very large, diverse and multifaceted country with a surprisingly viewpoint around every corner. From the north to the south Norway is almost 1.800 kilometers long, but the narrowest part of Norway is just 6 kilometers wide (Tysfjord). Don't think you can explore Norway in a short time. There are hardly any highways and most roads are 80 km speed roads. Also there are many fjords that have to be crossed by ferry. Not a problem, but this takes time. The most popular ferry is the one from Hellesylt to Geiranger that leads through the gorgeous Geirangerfjord, which is on the world heritage list of Unesco. Often the ferry between Gudvangen and Flåm is also named as one of the best boat trips.
Norway is a country with a great diversity of landscapes and climates, with small areas with microclimates. In the far south the countryside exists of hilly landscapes, getting rougher going more north. Here you enter the western part of Norway (the fjord region) with its numerous waterfalls. Just north of Bergen you enter an area where the mountains are higher, where the largest glacier of Norway is located. The Jostedalsbreen with (currently) an area of 474 km² is the biggest glacier on the mainland. Slightly to the east you enter the region with Norway's highest mountains. The Galdhøpiggen with a height of 2.469 meters is located in Jotunheimen Nasjonalpark is the highest mountain in Norway. Further north the landscape becomes more hilly and much colder. Still there are several extremely beautiful waterfalls to be found in the Reisadalen (on the border crossing of Sweden-Finland-Norway).
The majority and most beautiful waterfalls in Norway (there are always exceptions) can be found in the southern provinces Hordaland, Sogn og Fjordane and More og Romsdal which are my favorite regions because there is a high concentration of waterfalls per km2. Moreover, here you will find the highest and mightiest waterfalls of Norway.
Near Kinsarvik you will find, within 50 kilometers, 15 sublime waterfalls part of my top 30 most beautiful waterfalls in Norway. The absolute highlight of Norway is a walk near Kinsarvik, into the Husedalen. The walk from the end to the start of the Husedalen leads along four mighty waterfalls (Tveitafossen–Nyastølsfossen–Nykkjesøyfossen–Søtefossen), the most beautiful walk I ever made. I should also mention that the weather was perfect, which gives a much positive experience.
There are more of those beautiful walks where you will encounter several large and powerful waterfalls. Also one of the most beautiful experiences I had was the walk I made into the Utladalen (again with beautiful weather), where you simply (again) encounter four of the most beautiful and powerful waterfalls in Norway: Hjellefossen–Avdalsfossen–Vettisfossen–Stolmardalsfossen.
So I can actually still continue for a while with beautiful experiences and beautiful waterfalls walks to be made in Norway. There is a reason why Norway is called the land of waterfalls. Not only in Europe but it also one of the best waterfall countries in the world. Please send an email if you want advise or suggestions.
---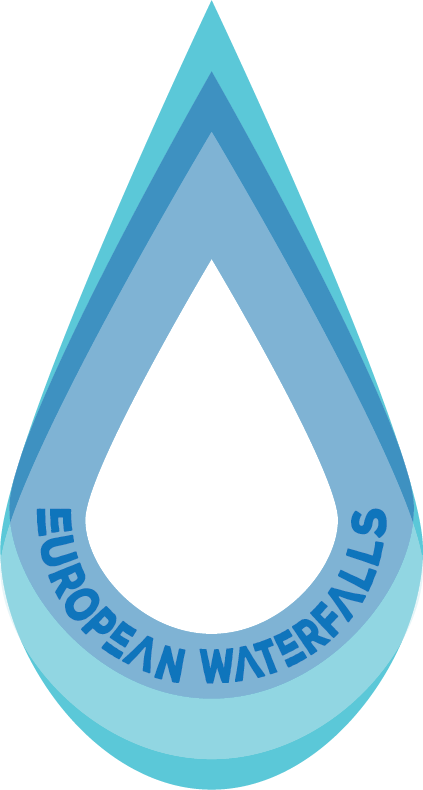 Biggest waterfalls by volume in Norway
---
You can create as many lists as you want, but this one should be the easiest and most objective one: most powerful waterfalls in Norway by volume. There are several agencies that measure how much water is flowing through a river. But Norwegian is still difficult to read for me (some words are similar to English and Dutch). This is on my task list next year. There are several very powerful waterfalls I drove by like the Kjosfossen (Flåm), of cause the Langfossen, Låtefossen or maybe the Sötefossen.
Generally the river Glomma is one of the most powerful rivers (average 709 m3/sec) in Norway. Although there is a (sort of) waterfall called Sarpsfossen in the river, I don't count in this one in my list.
The river Gaula is also a very powerful river (average 300 m3/sec) with several waterfalls in it. Vallestadfossen is one of them located in upstream part of the river. One maybe also very powerful, in a nearby river, is the gorgeous Huldefossen near Moskog.
Another powerful river with a high average flow rate is the Målselva (average 171 m3/sec) with the Målselvfossen in it.
The last river I will mention is the river Vefsna (average 207 m3/sec) with the nice waterfall Laksforsen in it.
---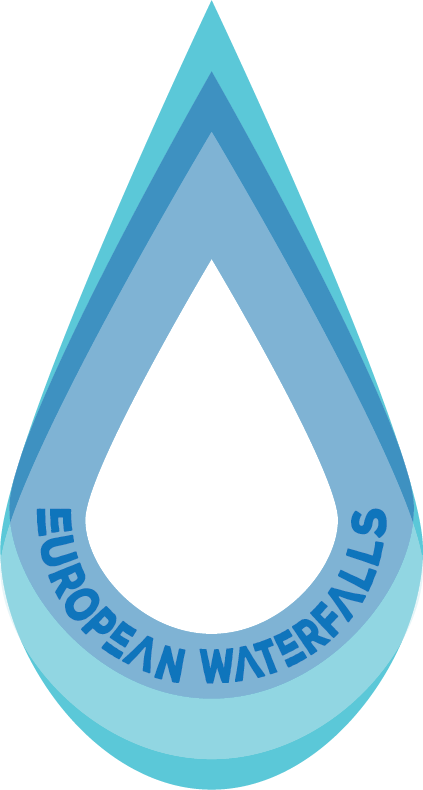 Highest waterfalls in Norway
---
Something everyone loves, a list with the highest waterfalls in Norway. I really don't know why everyone always wants to know which waterfall is the highest waterfall off Norway. It is difficult to determine how high a waterfall is and when it is a waterfall. Opinions are divided and there are multiple lists with highest waterfalls in Norway with different waterfalls in it. That's why I have to say that my list of highest waterfalls of Norway is subjective assembled. You do not always know what is the exact height and where you should start measuring and where a waterfall starts falling according a predetermined definition. Sometimes a waterfall is temporarily or is the current minimal, when is it then called a waterfall?
But Okay, according to my figures and research the Rangåafossen near Flatmark is the highest waterfall with a total drop of 920 meters (exceptional because I am the only one with this waterfall in my list). Unfortunately the waterfall is regulated and not always visible.
The second highest waterfall in Norway is a waterfall mentioned as one of the highest waterfalls in the world: Vinnufjellfossen with a total height of 860 meter.
The second highest waterfall in Norway is more difficult to determine because heights aren't always official measured or part of a discussion, like the height of the Ramnefjellfossen, most of the time a height of 818 meter is mentioned.
---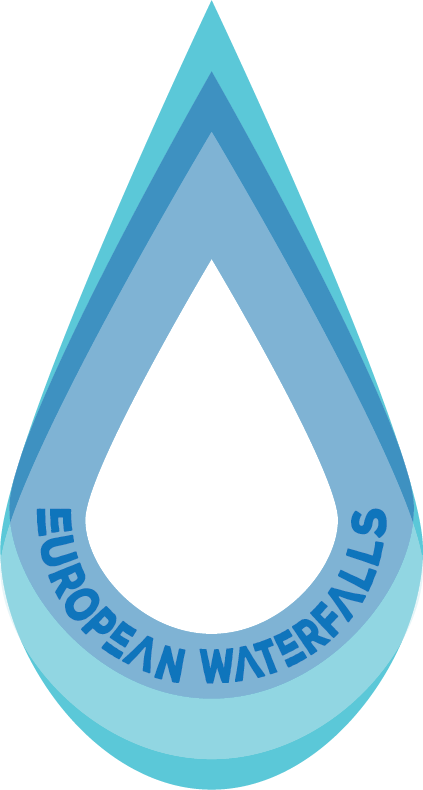 Most beautiful waterfalls in Norway
---
The most beautiful waterfall is even more subjective and has a high personal experience. I know myself that I think a waterfall is beautiful as the weather was good and I really enjoyed the walk and I love the nature. Perhaps I drove past a waterfall when there had just been an awful lot of rainfall. Then a waterfall is much nicer than in a dry period.
Langfossen has been mentioned as one of the most beautiful waterfalls in the world by CNN travel in 2011. Many people take over this thought without forming an own opinion. Don't get me wrong, Langfossen is a beautiful waterfall, but there are frankly other and more beautiful waterfalls to be found in Europe. A few years ago Vettisfossen was voted as the most beautiful waterfall of Norway. I totally agree with that conclusion.
Personally I like the Låtefossen very much, which is also the waterfall I visited most in Norway. Then there is a long list with waterfalls I rated with 4 stars. Sötefossen and all waterfalls in the Husedalen impressed me very much and belong to the most beautiful walk I ever made. Very difficult to compose a list with most beautiful waterfalls in Norway.
Nevertheless I made a top 5 of most beautiful waterfalls of Norway, based on my own experience:
---