There are so many gorgeous waterfalls in Austria and it is an ideal country for Hollidays and chasing waterfalls. Austria is a long stretched country where the Alps (the largest mountain range in Europe) covers almost the whole of Austria. Eighty per cent of Austria consists of mountainous areas where Mount Grossglockner (3.797 meters) is the highest point.
---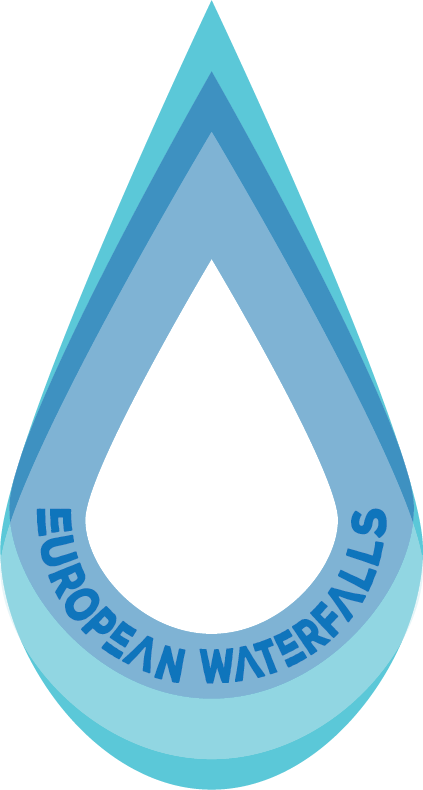 Map of waterfalls in Austria
---
---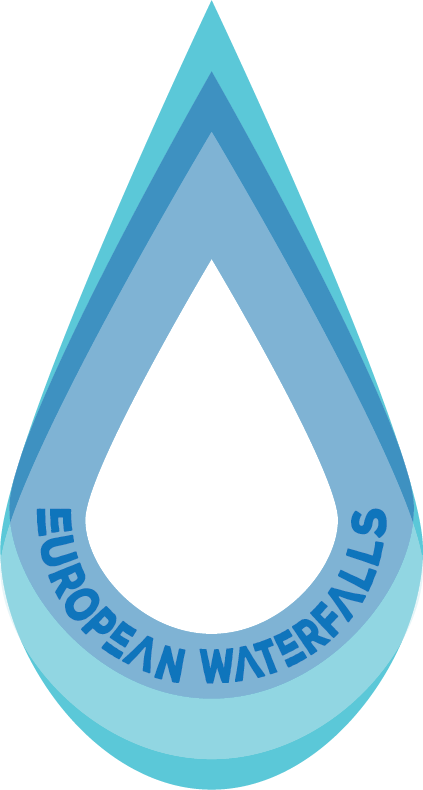 Best rated waterfalls in Austria
---
Name
Region
Height
Rating
#
Krimmler Wasserfälle
Salzburg
Krimml-Mayrhofen
380 m
4.5
Fallbachfall (Maltatal)
Kärnten
Koschach-Maltatal
150 m
4
Gössnitzfall
Kärnten
Winkl-Heiligenblut
80 m
4
Stuibenfall (Umhausen)
Tirol
Umhausen-Otztal
159 m
4
Umbalfälle
Osttirol
Hinterbichl-Virgental-Matrei in Osttirol
90 m
4
Gollingfall
Salzburg
Golling an der Salzach-Salzachtal
73 m
3.5
Grawafall
Tirol
Mutterbergtal-Stubaital
120 m
3.5
Jungfernsprung
Kärnten
Heiligenblutt-Molltal
130 m
3.5
Kleinbachfall
Tirol
Hinterbichl-Virgental-Matrei in Osttirol
360 m
3.5
Marul wasserfall
Vorarlberg
Marul-Walsertal
62 m
3.5
Palfauer fälle
Steiermark
Palfau-Hochschwabstrasse
152 m
3.5
Stallerfall
Osttirol
Mariahilf-Defereggental
80 m
3.5
Staniskabach wasserfall
Osttirol
Staniska-Huben-Matrei in Osttirol
40 m
3.5
Untersulzbachfall
Salzburg
Sulzau
110 m
3.5
Walcher wasserfall
Salzburg
Ferleiten-Grossglockner
520 m
3.5
Aubachfall
Salzburg
Voglau-Abtenau-Hallein
80 m
3
Bad Gasteinerfall
Salzburg
Bad Gastein
180 m
3
Bergaichter wasserfall
Tirol
Vilsalpsee-Tannheim
260 m
3
Dalfazer wasserfall
Tirol
Buchau-Achensee
61 m
3
Edelbacher wasserfall
Tirol
Elmen
40 m
3
Eifersbacher wasserfall
Tirol
St Johann-Fieberbrunn
25 m
3
Fischbachfall (Heutal)
Salzburg
Heutal-Fischbachschlucht
30 m
3
Gamseckfall
Salzburg
Sulzau-Obersulzbachtal
80 m
3
Gossfalle
Kärnten
Koschach-Maltatal
122 m
3
Günster wasserfall
Steiermark
Krakaudorf-Schöder
65 m
3
Häselgehr Wasserfall
Tirol
Ehrwald-Lermoos
29 m
3
Hinterbachfall
Steiermark
Gossl (Toplitzsee)
180 m
3
Johannesfall
Salzburg
Obertauern-Radstadt
70 m
3
Schleierfall (Felbertauern)
Osttirol
Innergschlöss
60 m
3
Kitzlochklamm wasserfall
Salzburg
Taxenbach
50 m
3
Frauenbachfall
Tirol
Lavant-Lienz
80 m
3
Lehnerfall
Tirol
Längenfeld-Otztal
90 m
3
Maria Hilfer wasserfall
Osttirol
Maria Hilf-Matrei-Defereggental
30 m
3
Melnikfall
Kärnten
Oberes Maltatal
300 m
3
Mirafall
Niederösterreich
Otschergraben-Mittersbach
70 m
3
Mischbachfall
Tirol
Volderau-Neustift-Stubaital
160 m
3
Pembachfall
Salzburg
Oberfelbern-Felbertauernstrasse-Mittersill
70 m
3
Pfitschebach wasserfall
Tirol
St Leonhard-Eggenstal-Pitztal
40 m
3
Raggaschlucht wasserfall
Kärnten
Obervellach-Winklern
20 m
3
Riesachfälle
Steiermark
Rohrmoos-Untertal
140 m
3
Rotmoos wasserfall
Tirol
Obergurgl-Otztal
42 m
3
Rotlech wasserfall
Tirol
Rinnen-Berwang
20 m
3
Sabafall
Tirol
Saba-Brandstatt
120 m
3
Salza wasserfall
Steiermark
St Martin am Grimming
35 m
3
Schlatenbach wasserfall
Tirol
Gschlöss-Matrei (tauernhaus)
40 m
3
Schleierfall (Kuchl)
Salzburg
Kuchl-Golling
60 m
3
Schleierfall (Mittersill)
Salzburg
Hintersee-Mittersill/Felbertal
80 m
3
Schleierfall (Hintertux)
Tirol
Hintertux
60 m
3
Schraubenfall
Tirol
Hintertux
105 m
3
Seebachfall (Sulzau)
Salzburg
Sulzau-Obersulzbachtal
480 m
3
Simmsfall
Tirol
Holzgau-Höhenbachtal
44 m
3
Staubfall (Heutal)
Salzburg
Heutal-Fischbachschlucht
250 m
3
Steinerfall
Osttirol
Matrei in Osttirol-Prosseggklamm
100 m
3
Torrener wasserfall
Salzburg
Bluntautal-Tennengau
50 m
3
Totes Weib wasserfall
Steiermark
Frein-Mürzsteg
40 m
3
Tumpener wasserfall
Tirol
Tumpen-Otztal
62 m
3
Wildensteiner wasserfall
Kärnten
Wildenstein-Gallizien
54 m
3
Winnerfall
Salzburg
Winklau/Oberscheffau-Tennengebirge
70 m
3
Zwillingsfall
Kärnten
Gossgrabe-Koschach-Maltatal
70 m
3
Gartl wasserfall
Kärnten
Döllach/Großkirchheim-Natonal park Hohe Tauern
60 m
3
Walbachstrub wasserfall
Oberösterreich
Hallstatt-Echerntal
90 m
3
Bachfalle (Gries)
Tirol
Gries, Längenfeld, Otztal
80-140 m
3
Falbesoner wasserfall
Tirol
Falbeson, Stubaital
140 m
3
Schleierfall (Untertal-Schladming)
Steiermark
Untertal, Schladming
180 m
3
Landschitz wasserfall
Salzburg
Lasshoferalm, Lessach
15-20 m
3
Bärenfall
Salzburg
Bockstein-Badgastein-Sportgastein
50 m
2.5
Bichler wasserfall
Tirol
Bichl-St Leonhard-Pitztal
51 m
2.5
Bichlrinne wasserfall
Tirol
Winkle-Otztal
25 m
2.5
Bluntaufall
Salzburg
Bluntautal-Golling
20 m
2.5
Durrensee wasserfall
Tirol
Ellbögen-Arztal
60 m
2.5
Fallbachfall (Absam)
Tirol
Absam-Hall in Tirol
40 m
2.5
Foissbachfall
Salzburg
Sulzau-Obersulzbachtal
40 m
2.5
Gainfeld wasserfall
Salzburg
Bischofshofen
50 m
2.5
Griessbach Wasserfall
Tirol
Hägerau-Steeg
80 m
2.5
Groppensteinerfall
Kärnten
Obervellach
50 m
2.5
Grossbachfall
Osttirol
Hinterbichl-Virgental-Matrei in Osttirol
120 m
2.5
Hinterer Maralmfall
Kärnten
Maltatal-Gmund
150 m
2.5
Hirzbachfall
Salzburg
Fusch
80 m
2.5
Keilkeller wasserfall
Tirol
Schwendau/Hippach-Zillertal
50 m
2.5
Kunerfall
Tirol
Hintertux
60 m
2.5
Liechtensteinklamm
Salzburg
Alpendorf-St Johan im Pongau
40 m
2.5
Löbbenbach wasserfall
Osttirol
Gschlöss
50 m
2.5
Lötzer Wasserfall
Tirol
Lötz-Zams-Landeck
30 m
2.5
Lochner wasserfall
Tirol
Walchsee-Kufstein
10 m
2.5
Ludwigfall
Niederösterreich
Lunz am See
60 m
2.5
Lussbach wasserfall
Tirol
Plangeross-Pitztal
15 m
2.5
Masonfall
Vorarlberg
Braz-Klostertal
60 m
2.5
Möllfall
Kärnten
Heiligenblut
10 m
2.5
Lessern wasserfall
Steiermark
Tauplitz
60 m
2.5
Mutterbergklamm wasserfall
Tirol
Stubaital-Gletscher
96 m
2.5
Neunbrunnen wasserfall
Kärnten
Döllach-Heiligenblut
80 m
2.5
Nixenfall
Oberösterreich
Weissenbach am Attersee
50 m
2.5
Pitze wasserfall
Tirol
Mittelberg-Pitztal
15 m
2.5
Plötzfall
Salzburg
Ebenau
25 m
2.5
Sarntheinfall
Tirol
Trins-Gschnitztal
30 m
2.5
Schildbach wasserfall
Osttirol
Landeggwald-Felbertauern
20 m
2.5
Schleierfall (Going)
Tirol
Going am Wilden Kaiser
80 m
2.5
Schlitterer wasserfall
Tirol
Schlitters-Zillertal
10 m
2.5
Schrammacherfall
Tirol
Zamser tal-Mayrhofen
160 m
2.5
Schrambacherfall
Salzburg
Stockach-Kuchl-Hallein
60 m
2.5
Sebastianfall
Niederösterreich
Sonnleiten-Puchberg am schneeberg
30 m
2.5
Silberfall
Kärnten
Oberdrauburg
60 m
2.5
Stillup wasserfall
Tirol
Mayrhofen
90 m
2.5
Stüberfall
Vorarlberg
Gamperdonatal-Nenzing
70 m
2.5
Stuibenfall (Jerzens)
Tirol
Jerzens-Pitztal
160 m
2.5
Stuibenfälle
Tirol
Reutte
53 m
2.5
Trefflingfall
Niederösterreich
Brandgegend-Puchenstuben
20 m
2.5
Tschaukofall
Kärnten
Tscheppaschlucht-Windisch Bleiberg-Ferlach
26 m
2.5
Schallerbach wasserfall
Tirol
See, Landeck
15-20 m
2.5
Sintersbacher Wasserfall
Tirol
Jochberg
85 m
2.5
Modertal wasserfall
Tirol
Benglerwald/Seesumpf-Lech
30 m
2.5
Obstanser wasserfall
Tirol
Kartitsch-Sillian
180 m
2.5
Stod wasserfall
Tirol
Achenkirch-Achensee
50 m
2.5
Klockelebach wasserfall
Tirol
Stillebach-Pitztal
160 m
2.5
Balbierbach wasserfall
Vorarlberg
Gortipohl-St Gallenkirch
17 m
2.5
Sandesbach wasserfall
Tirol
Untertal, Gschnitz-Steinach am Brenner
30 m
2.5
Barbara wasserfall
Salzburg
Kolm-Saigurn, Raurisertal
30 m
2.5
Sigmund Thun klamm wasserfälle
Salzburg
Kaprun
20-40 m
2.5
Stamser wasserfall
Tirol
Stams
30-40 m
2.5
Poms wasserfall
Koralpe, Wolfsberg
Steiermark
25 m
2.5
Teufelsbach wasserfall
Vorarlberg
Silbertal
20 m
2.5
Fuchsschwanz wasserfall
Vorarlberg
Silbertal
15 m
2.5
Klapfbach wasserfall
Tirol
Unterstaller alm, Innervillgraten
30-50 m
2.5
Gradenbach wasserfall
Steiermark
Sonnberg, Aich, Schladming
40-140 m
2.5
Afritzer wasserfall
Kärnten
Afritz am See
10 m
2
Agnesfall
Tirol
Juifenau-Gries im Sellrain
170 m
2
Alfairalm wasserfall
Tirol
Untertal-Steinach am Brenner
30 m
2
Alpstrudelfall
Tirol
Vils-Lechtal
20 m
2
Bad Häringfall
Tirol
Waldschonau/Bad Häring-Kufstein
15 m
2
Bösensteiner Wasserfall
Kärnten
Niederwinklern/Goggausee, Steuerberg-Feldkirchen
30 m
2
Burggrabenklamm wasserfall
Salzburg
Attersee
40 m
2
Dachserfall
Salzburg
Au-Abtenau-Golling
20 m
2
Dichtenbachfall
Tirol
Gschlöss-Matrei (tauernhaus)-Felbertauernstrasse
100 m
2
Dorferbach wasserfall
Osttirol
Hinterbichl-Virgental-Matrei in Osttirol
15 m
2
Erlsbach wasserfall
Osttirol
Mariahilf-Defereggental
170 m
2
Finsterbachfälle
Kärnten
Sattendorf-Ossiacher see
78 m
2
Gnadenfall
Salzburg
Obertauern-Radstadt
10 m
2
Kesselfall (Bockstein)
Salzburg
Bockstein/Sportgastein- Gasteiner tal
30 m
2
Kesselfall (Innertal)
Vorarlberg
Innertal/Brand-Bludenz
15 m
2
Klammerfall
Tirol
Obsteig-Fronhausen
20 m
2
Klausbachfall
Kärnten
Obervellach
60 m
2
Klinserfall
Oberösterreich
Hinterstoder-Steyrtal
20 m
2
Kreealmfall
Salzburg
Kree-Grossarltal
60 m
2
Kronhofer wasserfall
Kärnten
Weidenburg/Gailtal
20 m
2
Laimacher wasserfall
Tirol
Hippach-Laimach-Zillertal
30 m
2
Lassingfall
Niederösterreich
Wienerbruck
90 m
2
Leiterfall
Kärnten
Heiligenblut
30 m
2
Nölblinger wasserfall
Kärnten
Nolbling-Dellach im Gailtal
40 m
2
Pirknerbach wasserfall
Kärnten
Unterpirkack-Oettingen
40 m
2
Polinikfall
Kärnten
Obervellach
15 m
2
Radniger wasserfall
Kärnten
Hermagor, Gailtal
80 m
2
Schleierfall (Maltatal)
Kärnten
Koschach-Maltatal
40 m
2
Schleierfall (Bockstein)
Salzburg
Bockstein-Badgastein-Sportgastein
80 m
2
Schleier wasserfall
Tirol
Kitzbühel
20 m
2
Schleierfall (Hallstatt)
Oberösterreich
Hallstatt-Echerntal
60 m
2
Schleierfall (Ferleiten)
Salzburg
Ferleiten-Grossglockner
20 m
2
Schiedlenfall
Vorarlberg
Bad Hopfreben-Bregenzer wald
200 m
2
Schragerfall
Tirol
Kasern-St Jodok am Brenner
29 m
2
Seebach wasserfall (Felbertauern)
Osttirol
Raneburg-Felbertauernstrasse
120 m
2
Seebenfall
Tirol
Ehrwald
210 m
2
Auerklamm wasserfall
Tirol
Sautens-Oetz
12 m
2
Tauernbachfall
Osttirol
Gschlöss-Matrei (tauernhaus)-Felbertauernstrasse
100 m
2
Timmelsbach wasserfall
Tirol
Zwieselstein-Oetztal
70 m
2
Tricklfall
Salzburg
Abtenau-Golling
8 m
2
Trockenbach wasserfall
Tirol
Erl-Kufstein
25 m
2
Urfall
Tirol
Schmieden-Tannheim
20 m
2
Verpeilbachfall
Tirol
Feichten-Kaunertal
15 m
2
Visnitzbach wasserfall
Tirol
Kappl-Paznauntal
20 m
2
Schwarzenbach wasserfall
Salzburg
Oberscheffau
8-15 m
2
Wasserfall der Feen
Salzburg
St Jakob am Thurn - Salzburg
6 m
2
Rauchkoppffall
Kärnten
Obervellach
25 m
2
Schleierfall (Ötschergräben)
Niederösterreich
Ötschergräben-Wienerbruck
30 m
2
Akarfall
Salzburg
Kötschachtal-Bad Gastein
110 m
2
Tischlerkarfälle
Salzburg
Kötschachtal-Bad Gastein
140 m
2
Fallbach wasserfall
Kärnten
Kölnbreinspeicher-Maltatal
80 m
2
Taugl wasserfall
Salzburg
Bad Vigaun
5 m
2
Wildkar wasserfall
Salzburg
Innerwall-Obertrumer see
5 m
2
Rinnerberger wasserfall
Oberösterreich
Furth, Leonstein
6 m
2
Wolfsklamm wasserfälle
Tirol
Stans
9-30 m
2
Schwarzwasser wasserfälle
Tirol
Riezlern, Kleinwalsertal
25 m
2
Herzogfall
Kärnten
Obermillstatt, Millstatt
10-15 m
2
Alplochschluchtfall
Vorarlberg
Dornbirn
5 m
1.5
Frauenstallbach wasserfall
Tirol
Grasse-Kaunertal
30 m
1.5
Kesselwandfall
Salzburg
Krispl-Wiestalstausee
15 m
1.5
Leistenbachfall
Steiermark
Stainach
30 m
1.5
Strumbodingfall
Oberösterreich
Hinterstoder
6 m
1.5
Trainsbachfall
Tirol
Schmiedtal-Kufstein
25 m
1.5
Zopatbach wasserfall
Osttirol
Hinterbichl-Virgental-Matrei in Osttirol
40 m
1.5
Doserfall
Tirol
Häselgehr-Lechtal
7 m
1.5
Bloaderalm wasserfall
Tirol
Innervals-Sankt Jodok am Brenner
1
Mühlbachfall (Winklern)
Kärnten
Winklern-Lassach
1
Rieder klamm
Tirol
Ried-Gerlos
15 m
1
Rindbachfall
Oberösterreich
Ebensee am Traunsee
15 m
1
Bairachefall
Tirol
Valepp (ger)
150 m
Gramaiserfall
Tirol
Haselgehr-Lechtal
130 m
Gurgelfall
Tirol
Rietz
Seebachfall (Kalseralm)
Osttirol
Kalseralm-Raneburg-Felbertauernstrasse
90 m
Tennfall
Salzburg
Tweng-Obertauern
---
German for waterfalls in Austria is "wasserfälle in Osterreich". "Fall or wasserfall" means waterfall or plural "wasserfälle". At this moment I have almost 200 waterfalls in Austria registered and this is much more than a year ago. Austria is a perfect country for chasing waterfalls with several glaciers, a perfect environment a good infrastructure.
Especially around the Grossglockner still several glaciers can be found which is a guarantee for beautiful waterfalls in summertime. Unfortunately the surface of glaciers reduces every year more and more. It is questionable how long we can enjoy all that mighty waterfalls, fed by melted ice and snow from glaciers. North of the Grossglockner you will find the longest glacier in Austria, the Pasterze (9 kilometer).
Even though there are numerous waterfalls to be found throughout Austria, most of the waterfalls in Austria are located in the regions of Tyrol, Salzburg and western Carinthia. There are a few valleys with lots of waterfalls that are easy to access. My number one valley is the Otztal with a lot of huge and beautiful waterfalls, highly recommended. Biggest and most beautiful waterfall in the Otztal is the Stuibenfall near Umhausen.
Other big waterfalls were waiting for me down the valley: Lehnerfall, Tumpener wasserfall and the Rotmoos wasserfall. There are too many waterfalls to mention them all, but the Otztal is one of the best valleys in Austria when you like waterfalls.
Roads are very good in Austria and generally you can drive 80-100 kilometer per hour, also on secondary roads.
Keep in mind there are several toll roads in Austria. When driving on a highways, a vignette is compulsory. A vignette for 10 days costs around 12 euros for a car.
Besides the vignette there are several roads (especially in Tirol) where you still have to pay toll: Brenner pass, Dachsteinstraße, Felbertauernstraße, Gerlos Alpine Road, Grossglockner Hochalpen-Straße Maltatal-Hochalmstrasse, Nockalmstraße, Pyhrn-Autobahn (Gleinalmtunnel ) Pyhrn Autobahn (Bosrucktunnel) Silvretta High Alpine Road, Tauern motorway, Timmelsjoch High Alpine Road, Villacher Alpenstraße – Dobratsch, Karawankentunnel.
July or August is the best time to visit waterfalls in Austria When you go to valleys with glaciers, like the Tuxertal, Stubaital, Obergurgl, Grossglockner area and most waterfalls in the Hohe Tauern National Park.
Most of the other waterfalls are fed by melted snow and can best be visited from the second part of May or June (depending of the temperatures and the amount of sun). There are a lot of waterfalls with tiny streams in summertime, but in May or June these waterfalls are gorgeous. In the summer of 2015 I visited several waterfalls with a low volume or with no volume at all. In the Vorarlberg region a lot of waterfalls had a low volume, still very beautiful, but I can get very happy if I can feel the power of the water falling down, the thunderous sound and the scenic setting, if possible with some sunshine.
Besides waterfalls being fed by melted snow and ice there are waterfalls fed by a karst river or by rain. For more information you can search the database for regions or waterfalls here. Just search for the name of a waterfall, a town, a river or a region.
---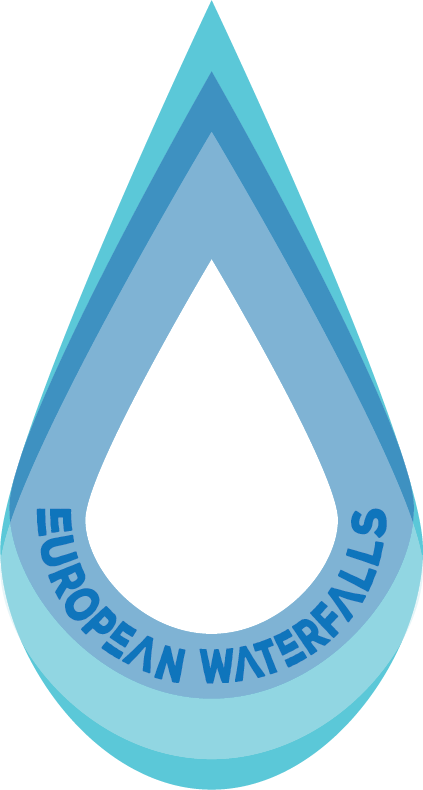 Biggest waterfalls by volume in Austria
---
The largest and most powerful waterfall in Austria is the Krimmler wasserfälle and is fed by a glacier with a surface of 5 km2 called the Krimmler Kees. In the summer months the volume of the Krimmler wasserfälle has an average volume of 5,6m3/sec. In 1987 they even measured a volume of 57,2m3/sec. This is why the Krimmler wasserfälle is one of the most powerful waterfalls on the European mainland.
I am not sure which waterfall comes next as biggest waterfall in Austria. It might be the Grawafall that increase enormous in volume in the summer months and is also fed by a glacier. The Umbalfälle is a waterfall that also can grow into a huge and mighty waterfall. There are a lot of big waterfalls that can be mentioned as one of the biggest waterfalls in Austria, but it needs research to be sure.
---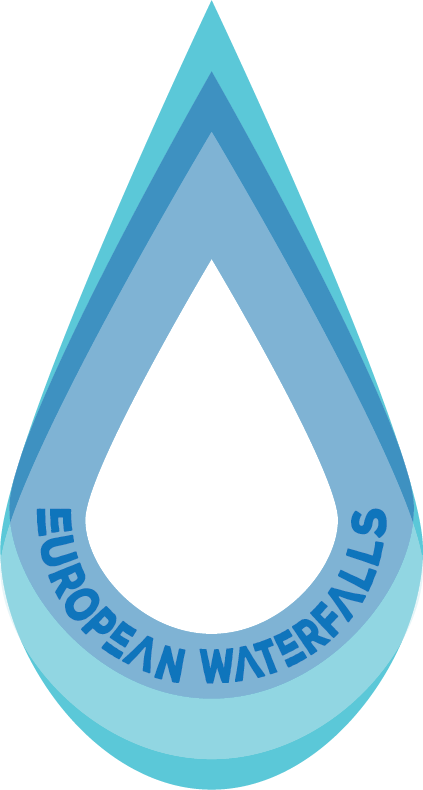 Highest waterfalls in Austria
---
On Internet the Krimmler wasserfälle is considered to be the highest waterfall of Austria with a total height of 380 meters and three large stages with several small waterfalls in between. But unfortunately the Internet is not always right. The highest waterfall in Austria is the Walcher wasserfall (Schleierfall) near Ferleiten with a total height of 520 meters followed by the Seebachfall near Sulzau with a height of 480 meters. Fortunately the Krimmler wasserfälle is quite a good third highest waterfall of Austria. So the Internet wasn't completely wrong.
Walcher wasserfall (520 meter)
Seebachfall (480 meter)
Krimmler wasserfälle (380 meter)
Kleinbachfall (360 meter)
Bergaichter wasserfall (260 meter)
---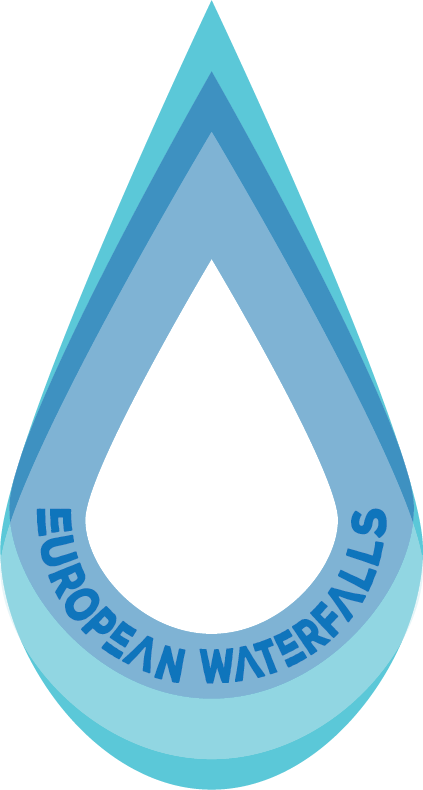 Most beautiful waterfalls in Austria
---
In most countries, I always doubt what the most beautiful waterfall is but in Austria it easy: the most beautiful waterfall in Austria is definitely the Krimmler wasserfälle. I visited the Krimmler wasserfälle four times and still I would like to return. In summertime it can be very crowded. About 350.000 people visit the waterfall every year.
The Krimmler wasserfälle plunges down over several stages with one even more impressive then the other. There is a nice trail along the waterfall so you don't have to miss anything. The last part can be a little bit steep but the path is good. Don't start to late because you can spend a whole day at the Krimmler wasserfälle. The Krimmler wasserfälle is in my top 5 of best waterfalls in Europe, so don't miss it.
My number two "most beautiful waterfall in Austria" is probably the Stuibenfall near Umhausen. The Stuibenfall is quite powerful in summertime and has a total height of 159 meters. There is a nice trail running along the Stuibenfall with five platforms or viewpoints.
My number three "most beautiful waterfall in Austria" is more difficult. I guess the Grawafall in the Stubaital impressed me. The Grawafall is not only 180 meters high but also 85 meters wide and there are sunbeds at the platform in front of this huge and mighty waterfall.
---