There are so many beautiful waterfalls in Italy, especially in the northern parts. While chasing waterfalls, I enjoy it most when the weather is good. The advantage of Italy is that the weather is generally very good. Sunshine contributes well to the experience you have with a waterfall. Yet, Italy has a lot of high waterfalls, several powerful waterfalls and actually quite a lot of beautiful waterfalls. In my personal top 10 most beautiful waterfalls I can imagine I placed two or three of the most beautiful waterfalls in Italy in my favorite list.
---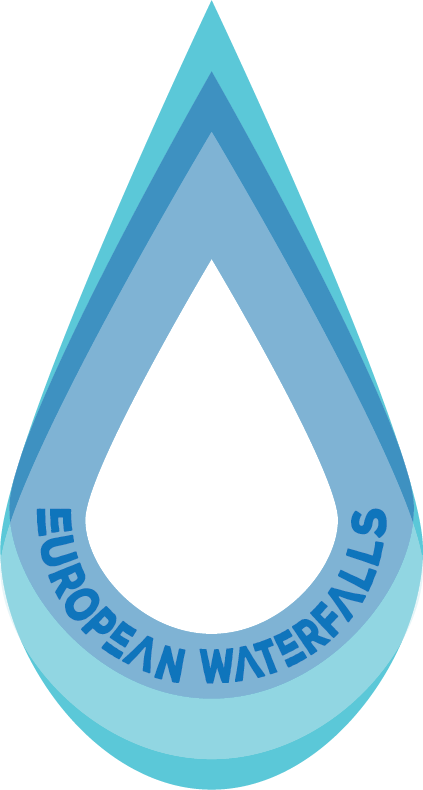 Waterfalls of Italy map
---
I have listed over 140 of the best waterfalls of Italy on a Google map. The "waterfalls of Italy map" is easy to use and there are links to all waterfalls of Italy with more information. Just click on the bigger map icon to view the "waterfalls of Italy map" fullscreen.
---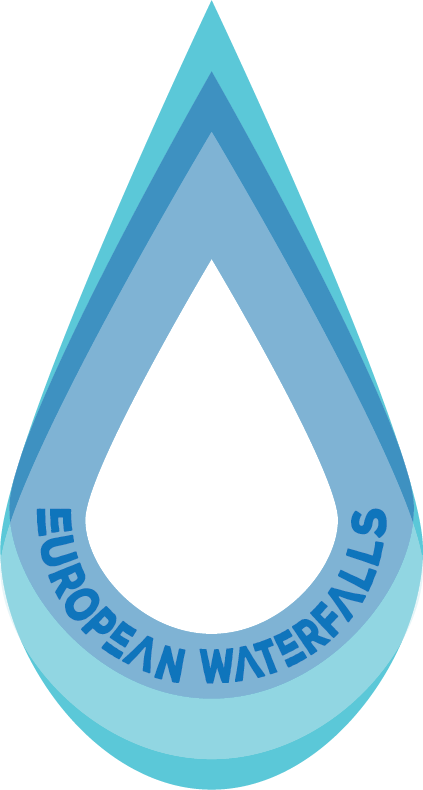 Best waterfalls in Italy
---
---
The Italian word for waterfall is "cascata" where sometimes "cascate" is used when there are multiple drops. But it is not consistently applied. In the north of Italy, on the border with Austria, there are also areas where the German language is spoken. Falls often have two names here, a German name where the German word for waterfall is used, "wasserfall" and an Italian name "cascata".
About three-quarters of the surface of Italy is mountainous or hilly. Italy is a mountainous country, with the Alps in the north and the Apennines that extends to the south of Italy. The Apennines is a branch of the Alps and is about 1.000 kilometers long that runs to the foot of Italy. The only glacier of the Apennines, the Calderone glacier lies in the rough area Gran Sasso and is the southernmost glacier in Europe.
The highest peaks in Italy are located in the northern Italy, in the Alps. The highest peak in Italy is the Mont Blanc de Courmayeur with a height of 4.765 meter, only the mountain also is located partly in France. Gran Paradiso with a height of 4.065 meter is the highest mountain, which is located in Italy as a whole. I didn't knew that there are there are quite a lot high mountains to be found in Italy.
I have registered approximately 134 waterfalls in Italy, but every week I discover new waterfalls in Italy. I am sure there are still another 100 waterfalls to be found.
What worries me is the speed at which glaciers disappear in Italy. 2015 was a disastrous year for the glaciers with long periods above 30C. In 2015 there was only 368 km² left of glaciers while in 1980 there was 609 km² with glaciers! Of course this also affects many waterfalls that depend on melted ice and snow from glaciers.
---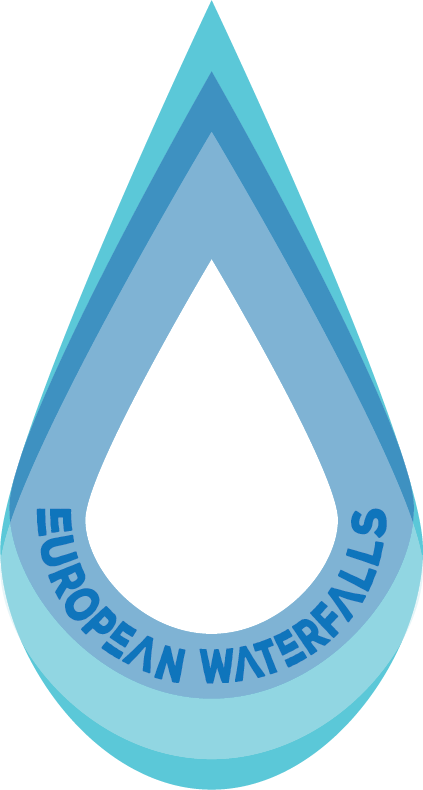 Most famous waterfalls in Italy
---
The most famous waterfall of Italy is probably the most regulated waterfall of Italy, Cascate delle Marmore, near Terni, 100 kilometers north of Rome. This artificially made waterfall is well worth a visit and you can easily spend an afternoon here. A walk along Cascate delle Marmore and through the beautiful park with numerous small side waterfalls and drops will enchant you. I am sure want to stay for a longer time then planned in advance. At predetermined times, the supply to the waterfall is set open, creating a particularly powerful and beautiful waterfall. Cascate delle Marmore is not the tallest waterfall in Italy, with a total height of 160 meters, but certainly a high and impressive waterfall. It is also funny to see Cascate delle Marmore when there is hardly any water in the river, a strange experience.
Another well visited waterfall is again a regulated waterfall, Cascate del Serio, 50 km north of Bergamo. The flood gates are only unleashed 5 times a year but with a single (powerful) drop 0f 315 meter this a real spectacle.
Also in the Alps, not far from Lago di Garda, there is a very special waterfall in a cave, Cascata delle Varone. This popular waterfall is a visit worthwhile when staying near Lago di Garda.
---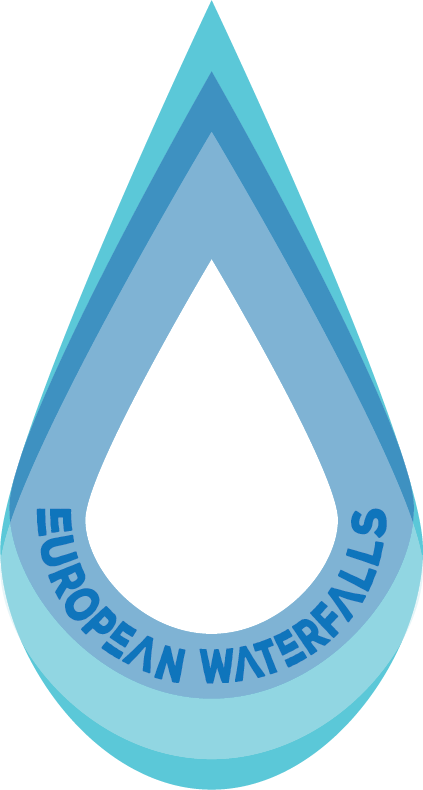 Highest waterfalls in Italy
---
The most and highest waterfalls in Italy are located in the north on the border between Switzerland and Austria in the regions of Piedmont, Valle d'Aosta, Lombardia and Trentino/Alto Adige.
The highest waterfall in Italy is Cascata del Rutor near La Thuile in the region Valle d'Aosta. With a total height of 700 meter and 3 major drops Cascata del Rutor is a must to visit.
A number two highest waterfall in Italy is more difficult. Cascate di Mezzo is a waterfall in the river Sarca di Vallesinella with a total height of 500 meter. Cascate di Mezzo has also three major drops (Cascate di Vallesinella, Cascate Alte and Cascate Basse) and is located near Madonna di Campiglio in the region Trentino/Alto Adige.
Maybe Cascate del Serio is worthwhile mentioning because it is a tourist attraction, is very powerful and has a height of 315 meters. Unfortunately Cascate del Serio is a regulated waterfall open only five days in summertime.
Cascata del Rutor (+/- 700 meter)
Cascate di Mezzo (+/- 500 meter)
Cascate del Serio (315 meter)
---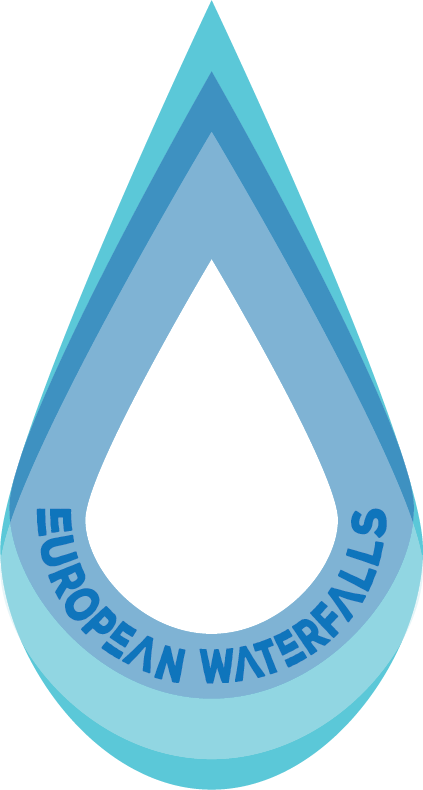 Most beautiful waterfalls in Italy
---
A difficult question is where to find the most beautiful waterfalls in Italy? I have a slight preference for Cascata del Rutor, which is also the highest waterfall in Italy and probably the most powerful waterfall in Italy. A beautiful walk leads along the river Rutor up along several wild cascades that made a big impression on me. The walk ends at a height of 2.500 meters at Lago del Rutor, at the foot of the glacier "ghiacciaio del Rutor". In summertime a huge amount of melted ice feeds the waterfall Cascata del Rutor that turns into a gigantic wild and impressive waterfall.
I also enjoyed our visit to Cascate delle Marmore, but this is a very save choice. When we where in the Aosta region I was in heaven with such a beauty of all waterfalls I visited. I think I have a slight preference for Cascate di Lillaz, near Cogne.
---