Waterfalls in France belong to the most gorgeous waterfalls in Europe. I love France with its diversity, every region is unique with its own kind of waterfalls. There are two big mountain ranges in France, the Alps and the Pyrenees, with a high density of waterfalls. These are also the regions where you can find the biggest, the tallest and the most beautiful waterfalls of France. Off cause there are also gorgeous waterfalls in other areas, so don't get me wrong.
---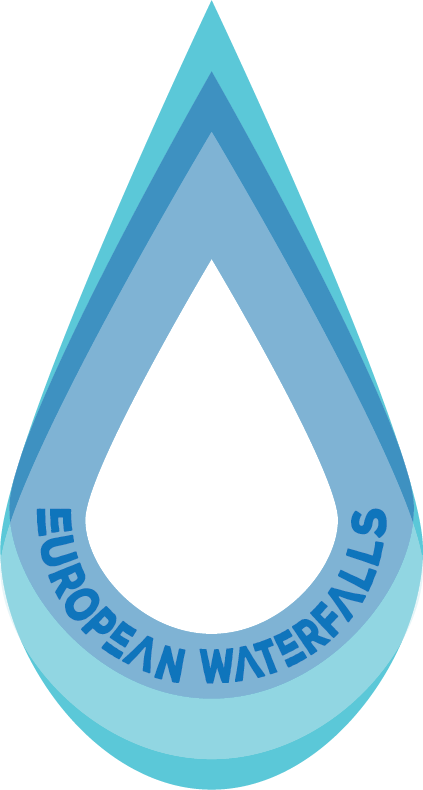 Waterfalls of France map
---
I have listed over 200 of the best waterfalls of France on a Google map. The "waterfalls of France map" is easy to use and there are links to all waterfalls of France with more information. Just click on the bigger map icon to view the "waterfalls of France map" fullscreen.
---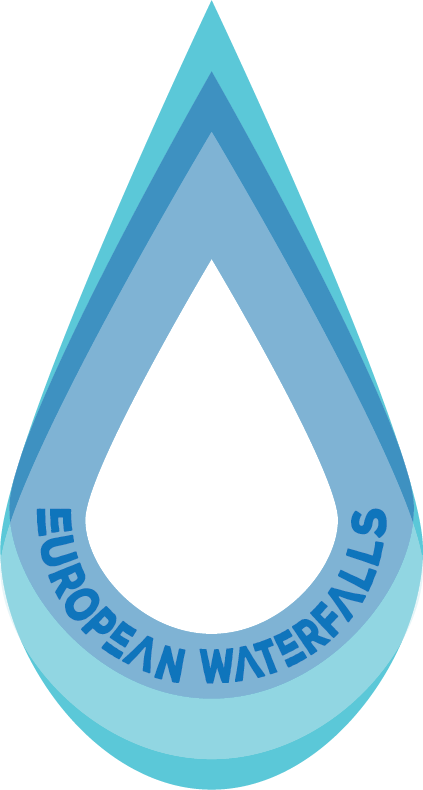 Best waterfalls in France
---
---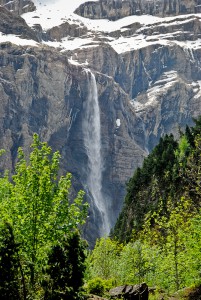 The French word for waterfall is "cascade" or plural "cascades". Sometimes also "chute" is used in the name of waterfalls in France or Switzerland (which partly speak French). If there are multiple waterfalls in a river, the biggest waterfall is often referred as "grande".
Most of the waterfalls can be found in the mountain chain Alps in eastern France and the Pyrenees in the south of France. The most famous waterfall of France, Grande cascade de Gavarnie is located in the Pyrenees and is also the most beautiful waterfall in France.
The Pyrenees is a mountain chain that forms a natural border between France and Spain and is 490 kilometer long. Although the highest peak in the Pyrenees is only 3.404 meters high (Aneto), there are dozens of peaks above the 3.000 meters and there are still a few glaciers left. Best period to visit the Pyrenees is from late Spring until early Summer. Early in the season the temperatures are rising quickly.
The Alps is a mountain chain that is much bigger and stretches over 1.200 kilometer, only part of it in France. The highest peak is also the most famous peak of Europe, is the Mont Blanc (4.810 meters). There are more waterfalls in the Alps then in the Pyrenees but it is hard to say which are more impressive. Waterfalls in the Alps are located more near each other then in the Pyrenees. Best period to visit the Alps is early summer and around glaciers in summertime.
Besides the Pyrenees and the Alps there are still several areas with mountains with beautiful waterfalls, like on the isle of Corse but also in the middle of France. Or the beautiful Cascade du Ray-Pic near Aubenas, there is enough to explore or to enjoy in France.
---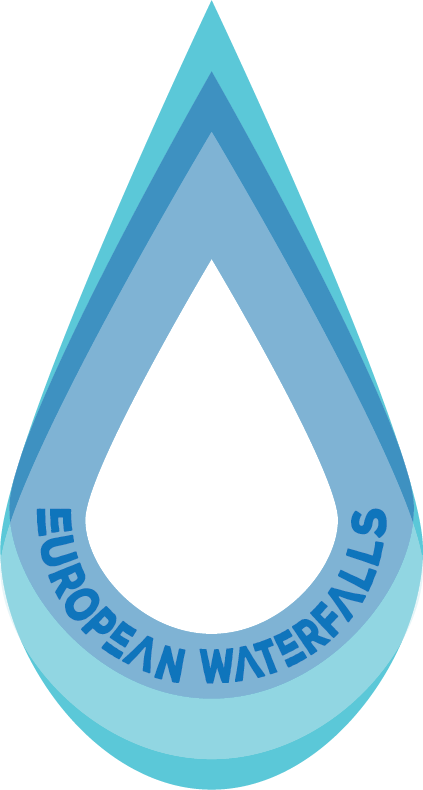 Biggest waterfalls by volume in France
---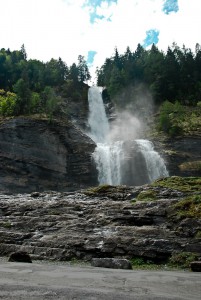 The biggest waterfall in France is harder to determine. There aren't any figures know to me about average flow rates of rivers in France. Probably Cascade du Rouget in the Alps is one of the most powerful waterfalls in France.
The beautiful grande cascade de Gavarnie is also a waterfall with an enormous maximum flow rate. It can exceed up to 200 m3/sec. The average annual flow rate is 6 m3/sec.
Maybe cascade d'Ars also belongs to the most powerful waterfall in France. Early summer the flow rate is immense with a flow rate up between 2-8 m3/sec.
There are a few other karstic waterfalls that can burst extremely, but these huge streams are temporarily.
---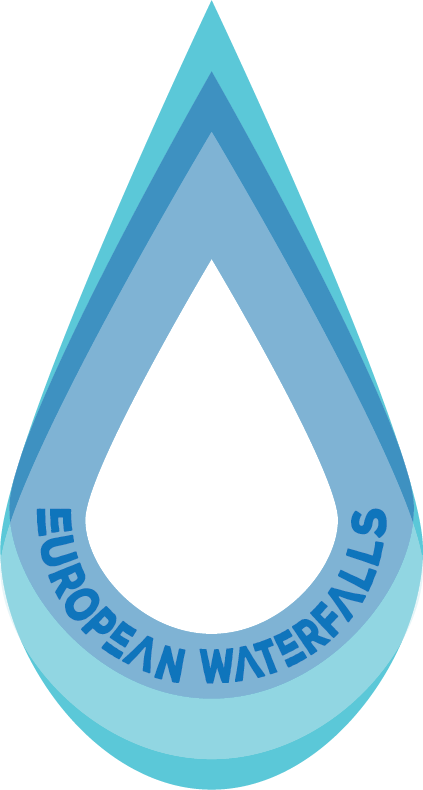 Highest waterfalls in France
---
The highest waterfall in France is the 'Grande cascade de Gavarnie' with a total height of 440 meter and a single drop of 281 meters. Late spring and early summer 'grande cascade de Gavarnie' is also quite a powerful waterfall. There are several other low volume water drops around cirque de Gavarnie with heights of 800 meter, but those streams are to tiny to be called an official waterfall.
Although 'grande cascade de Gavarnie' is commonly excepted as the highest waterfall in France, there are 3 other waterfalls that exceed a total height over 400 meter: Cascade de la Fare, Cascade de Moulin Marquis and Cascade de Pissevache (Sixt-Fer-a-Cheval).
Cascade de l'Arpenaz (Sallanches) is a good fifth highest waterfall of France with a single drop of 270 meter and a total height of 360 meter.
---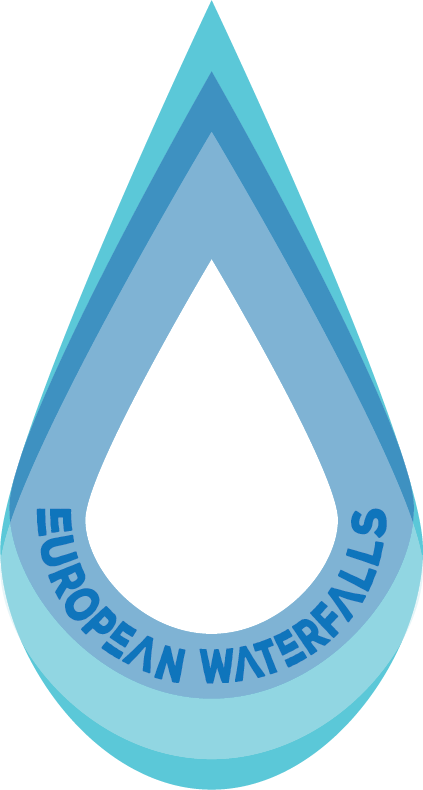 Most beautiful waterfalls in France
---
I have been so many times in France. From when I was young we already went on Holiday to France. The first waterfall I met in France was probably Cascade du Ray-Pic, a gorgeous waterfall formed as a result of volcanic activity.
The waterfall I visited most is probably grande cascade de Gavarnie, the absolute number one most beautiful waterfall in France, according to my personal opinion. When looking of pictures of the waterfall you will notice how tiny the people in front of the waterfall are. What I also like most is the scenery and the beautiful surrounding.
When doing a search on Internet what the most beautiful waterfall in France is, most of the time Cascade de Sillans will show up.
The waterfall that certainly belong to the most beautiful waterfalls in France is cascade d'Ars with a height of 246 meter. This is a waterfall in the Pyrenees and is located near Aulus les Bains.
---